32 Killer Resources to Improve Your Digital Strategy: The Top Posts of 2016 (So Far)
Looking to drive results for your business? Click here to learn more.
---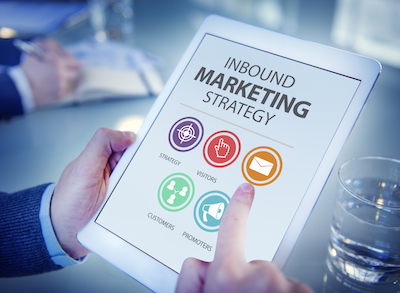 Now that we've made it through the first half of the year, Big Thinkers, it seemed as good a time as any to collect the top posts of the year… so far anyway. For ease of navigation, I've gone ahead and broken out our weekly E-commerce Link Digests separately from the main list, and you can find them below either by scrolling or by clicking this link. Now, without further ado, I give you these 32 killer resources to improve your digital strategy: the top posts of 2016 (so far). Enjoy:
The top post from 2016's first half was a hugely popular episode of our Thinks Out Loud e-commerce and digital strategy podcast that looked at "Driving Seamless Experiences in 2016." Give it a listen to see why so many of your fellow Big Thinkers tuned in.
Without question, the rise of content marketing has taken center stage as 2016's most important trend, which undoubtedly led to the success of our next couple of posts. First, "2016's Top Trends: Make Room For Mobile Video," examines what happens when every customer carries a camera (something we've seen clearly demonstrated in remarkable detail in the last week).
Continuing the content marketing theme is this post that proudly proclaims, "Content is Still the King." You're damn right it is.
Another hugely popular episode of our Thinks Out Loud podcast asked — and answered — the critical question, "What Drives Growth in 2016?"
Next up, we've got some of our monthly "best of the blog" posts, including these "7 Special Digital Strategy Insights: The Top Posts of February, 2016," a wonderful set of "8 Excellent Digital Delights: The Top Posts of January, 2016 (With Bonus Insights)," and these "8 Surprising Mobile and E-commerce Insights: The Top Posts of May, 2016" for you. Be sure to check out the entire collection.
If content marketing is the top trends we're seeing take hold in 2016, the growth of messaging and bots represents the second biggest. Which is why you must read these "Five Reasons Marketers Need to Get Ready for Mobile Messaging" as soon as you can.
I hesitated to include this look at "Authenticity" in this top posts list for the same reasons I hesitated to write the post in the first place. It's tough to talk about our heroes publicly without sounding corny or goofy or a bit like a raving fanboy. Of course, since the post itself speaks to authenticity, we sometimes need reminding that it's OK to be corny, goofy, or a raving fanboy. At least I did. I hope you enjoy it.
Thinks Out Loud places another key entry into our round-up of 2016's top posts (so far, anyway), with this exploration of "Three Trends to Watch in 2016." Mobile and video represent a couple of those trends. As for the last? Well, you'll just have to listen and see for yourself.
Add one more episode of Thinks Out Loud to your "can't miss" list, with this excellent post that asks, "Trends for 2016: Is Execution the New Innovation?"
While a bit further into this round-up of key resources, this post about "The Digital Strategy Myth" remains a personal favorite for the year so far. Check it out to see why and it just might become a favorite of yours too.
Another big personal favorite from the year-to-date is this fantastic look at "11 Data-Driven Marketing Insights to Start Your Week Off Right" that unlocks the key to a critically important topic for all marketers today.
Even though we presented these "4 Necessary New Year's Resolutions for Digital Marketing Success" on Thinks Out Loud way back at the beginning of the year, they're just as relevant midway through it, too. Give a listen to see why for yourself.
This terrific look at "VR, AI, and UX: 7 Posts Highlighting Top Trends for 2016" from a few weeks back catapulted these important trends into the forefront of our ongoing discussion around the effects of technology on marketing. And I guarantee you, it won't be the last time we talk about these three trends this year.
Be sure to check out this podcast episode that explains "Why Digital Demands Personalization and Customer Focus" when you get a minute. As with a number of the trends we've looked at so far, they're going to be on your radar a ton in the coming months.
You've probably heard people talk about lean product development and agile project methodologies before. But do you know how to get started? These "5 Key Questions for Creating a 'Test and Learn' Culture" can help point you in the right direction.
It probably won't shock you to learn that mobile, video, content marketing, and customer experience represent just a few of these "6 Key Trends Driving E-commerce in 2016" that we uncovered on Thinks Out Loud. But be sure to listen to the whole episode to see how they all tie together — and how you can make them work for your brand and business.
While technically a recap of last year's top posts, this round-up of "20 Key Concepts for the Year Ahead: The Top Posts of 2015" will help you recognize the trends that will continue to shape your marketing and e-commerce activities all year long.
And, as we round-out the first chunk of top posts from 2016 (so far), you might feel a bit overwhelmed by the speed and volume with which trends keep flying at you. Given that, you might also appreciate this look at "How to Keep Up With Technology as a Marketer: The Quick and Dirty Guide" from a recent episode of Thinks Out Loud. Be sure to give it a listen.
More Killer Resources: The Best E-commerce Link Digests of 2016 (So Far)
Along with our Thinks Out Loud podcast represented so frequently in the first part of the round-up, one of the most popular features on the blog are the weekly entries of the E-commerce Link Digest series. And, since most of their titles are both fairly self-explanatory (i.e., "exactly what it says on the label") and often touch on similar themes, it makes much more sense to collect those separately instead of mixing in them in with the main part of the list.
To make it easier for you to find the ones most relevant to your needs, I've gone ahead and bolded the primary keywords from each post (though I'd sure love it, and suspect you would too, if you checked out the entire set). So, without further ado, be sure to check out the final 14 entries into our round-up of killer resources to improve your digital strategy: the top posts of 2016 (so far). Enjoy:
What, you still want more? Well, if you're looking to learn even more about how your customers' changing behavior shapes e-commerce and marketing, be sure and register to receive a special report I've produced in conjunction with hotel marketing firm Vizergy, "Digital Hotel Marketing in a Multiscreen World." While it's targeted specifically at hotel and resort marketers, the lessons apply to just about any business. You can get your free copy of the report here.
You can also check out these slides and video from my recent webinar, "Digital Marketing Directions: Three Key Trends Driving Your Marketing Next Year":
Finally, you might enjoy some of these past posts from Thinks to help you build your e-commerce strategy and your digital success: