Are behaviorally-targeted ads a good idea after all?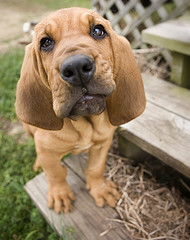 As I considered a follow-up to my thoughts about Facebook's new "Like" button, this quote/Tweet from angel investor Chris Dixon piqued my interest:
"Display ads are the next huge battle between Google, MSFT, FB.  Just as GOOG used their anchor Google.com to build direct response advertiser base and then syndicated around the web via AdSense, so should FB with display ads.  Knowing that Jimmy is friends with Sarah and they both like Justin Beiber is extremely useful for targeting display ads." [Emphasis mine. You can review more of Chris' wisdom in this article on SF Gate]
These types of ads – called behaviorally-targeted ads – are incredibly valuable for both marketers and consumers. Marketers benefit because they reach the customers they actually want to talk to. Consumers benefit because marketers only show them ads for things they're actually interested in.
This matters. Big time.
Consumers are like bloodhounds when they're on the hunt to buy. And behaviorally-targeted ads work for both the consumer and her quarry, passing the scent test, lowering bounce rates, improving conversion and generally making friends wherever they go. Think of them as the cuddly kittens of online marketing.
But many people – including four United States Senators – get mighty uncomfortable when behavioral data gets mixed with personally-identifiable information. Organizations like the Interactive Advertising Bureau (IAB) and Network Advertising Initiative (NAI) have introduced a proposal to help advertisers self-regulate – and, in so doing, limit outside regulation.
Of course, none of this answers the question: Is behavioral targeting a Good Thing? Is it right for you?
I believe the answer is simple. Use behavioral targeting if it produces the results you need. But, be up front with your customers about:
What data you collect from them
Why you collect it
How you use it
How they can limit/stop your use of their data
Include this information in your privacy policy and link to it every place you collect customer information. Oh and make it human-readable, not just lawyer-readable. (And, no, I did not just suggest lawyers are not human).
Customer relationships are built on trust. All relationships are. Behaviorally-targeted ads that respect your customers' privacy and offer them good choices shouldn't cause you any heartburn. The question for Facebook going forward is: Will their platform pass this test?
---
Are you getting enough value out of your small business website? Want to make sure your business makes the most of the local, mobile, social web? thinks helps you understand how to grow your business via the web, every day. Get more than just news. Get understanding. Add thinks to your feed reader today.
And while you're at it, don't forget to follow Tim on Twitter.
Image credit: Meagan via Flickr using Creative Commons – Attribution 2.0 Generic.

Technorati Tags:
behavioral targeting, e-marketing, Facebook, facebook, internet marketing, marketing, marketing best practices, online marketing, social marketing