Thinks Out Loud Episode 2: Social is People – September 20, 2012
Podcast: Play in new window | Download
Subscribe: RSS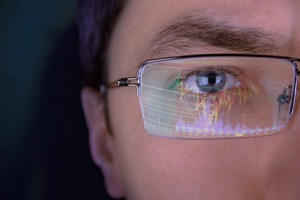 Welcome to our second episode of Thinks Out Loud Social is People. In our first episode, we looked at why you use marketing and setting goals for your marketing plan. This week, we look at who you market to and how to speak in their language. Here are the show notes:
News and Headlines:
Discussion of what bounce rate is and how to improve it:
Explanation of why Social is people and a look at persona creation:
Book review:
Contact information for the podcast: podcast@timpeter.com
Technical details: Recorded using a Shure SM57 microphone

through a Mackie Onyx Blackjack USB recording interface
into Logic Express 9
for the Mac. If you're really curious, I changed microphones from last week's show because there was just too much room noise and mouth noise in the recording for me. I'm recording in a temporary space and until the room quiets down, I'm going with a less sensitive microphone. Let me know if you notice a difference.
You can download or listen to the podcast here on Thinks using the player below:

Technorati Tags: marketing, marketing best practices, social, social marketing, social media, social search, social strategy, strategy