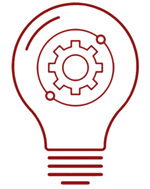 Your digital marketing has one purpose: Get people to choose you. It's why we say that in digital, "it's all e-commerce." Whether you're using search, social, or mobile, you need to attract traffic, gain customer trust, and engage your audience to drive leads, revenues, and profits. All of our digital marketing consulting services build on that idea to put the web to work for you.
Digital Marketing Consulting
Built to Deliver
Sure, you have a website. And you're probably spending valuable time and money on Internet marketing in its many forms — SEO and social networks, AdWords and analytics, email and e-commerce. You want to drive awareness and interest for your products and services. But, if you're like many businesses, you have questions: Are we doing the right things? Are these tactics and techniques really working? Do they deliver the results we need?
At Tim Peter & Associates, we help you answer those questions. You want to build a brand and business that engages your customers. And that requires solid strategy and effective execution, the knowledge and the people to get the job done right. Our digital marketing consulting services deliver the people, the process, and the platform to help you achieve your business goals.
What do clients say about Tim Peter & Associates?
"Tim Peter & Associates have been an invaluable asset in developing new Internet marketing plans to make us the leader in our space. Tim has become our 'go-to guy' to answer our questions, solve our problems, and train our staff as we seek to lead our competition in this new, changing environment."

– Rick Widman, President, Charming Inns of Charleston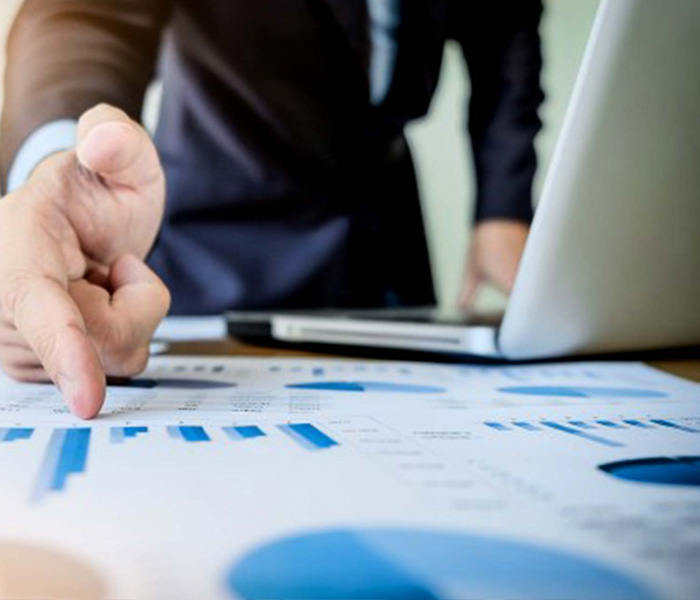 Internet Marketing &
E-commerce Consulting Services
Whether you call it Internet marketing, online, digital, or e-marketing, most businesses want to answer three questions about their marketing and e-commerce activities today:
Are we doing the right things to find, attract, and engage potential customers online?

Are we doing those things correctly?

How do we know that our efforts really work?
Our team has worked with dozens of businesses to establish proven methods of answering those questions for you. Our work has helped Fortune 100 titans, SMBs, and rising start-ups improve their strategy and execution, all with a focus on bottom-line results.
What do we do?
E-commerce & Digital
Marketing Consulting Services
Is your team doing the right things to find, attract, and engage potential customers? Do you have a clear sense of what's needed to reach your objectives in a challenging and continually evolving marketplace? Today's business environment requires companies to have well-defined objectives, solid strategies, and an appropriate approach to achieve those objectives.
Tim Peter & Associates offers strategic digital marketing consulting services to help you and your team develop the plans you'll need to survive and thrive in a constantly shifting marketplace, including:
E-commerce & Internet
Marketing Measurement
So, what works online? What are your most effective sales and marketing channels? What creates awareness among your customers, attracts their interest, stokes their desire, and drives your customers to act?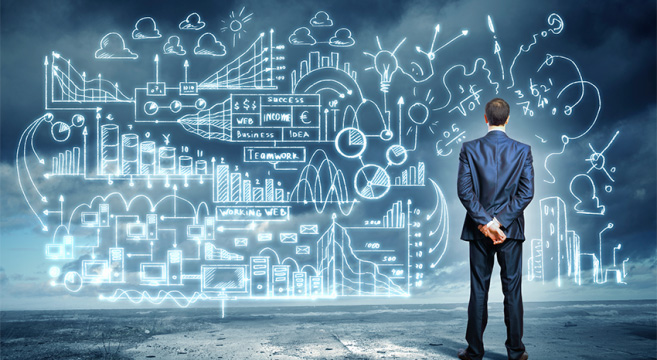 More than a decade into the e-commerce and Internet marketing revolution, it's striking how often companies struggle to answer these fundamental questions.
Do you struggle with these questions? We can help.
With over 20 years experience in building, analyzing, and managing web analytics and reporting systems, we've developed a time-tested framework to help your business analyze, anticipate and adapt to your customers' changing behaviors across the social, local, mobile web. Here's how:
The MASTT Measurement Framework.

The MASTT Measurement Framework represents Tim Peter & Associates' proprietary system for evaluating business results online. Our process interprets your web analytics and reporting system data to provide your team the key, measurable actions needed to drive business results.

MASTT Reporting Dashboards.

Your team shouldn't waste their valuable time digging through reports from myriad reporting systems before they can determine what's most important to your business. Building on the Tim Peter & Associates' industry-leading MASTT Measurement Framework, MASTT Reporting Dashboards provide your team the information they need, at a glance, to move your business forward. MASTT Reporting Dashboards organize your key metrics in a simple, clear format and focus your team's efforts on the right numbers, right away.
Digital Marketing
Insights
November 21, 2023
Every year around Thanksgiving, I like to take a few minutes to remember how lucky…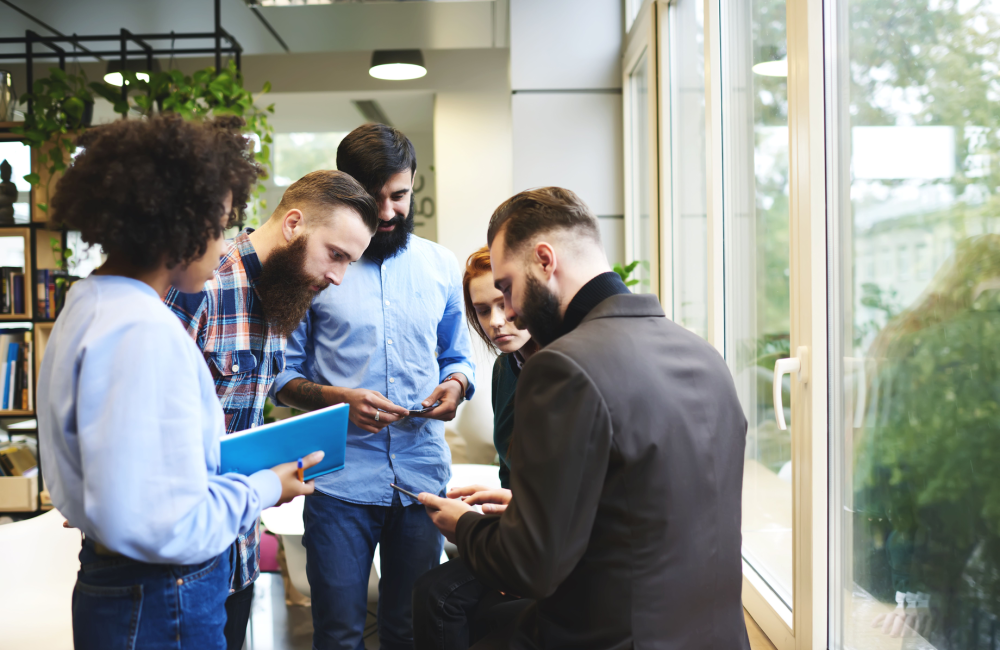 November 15, 2023
Artificial intelligence is already driving massive changes for Big Tech. It's driving massive change for…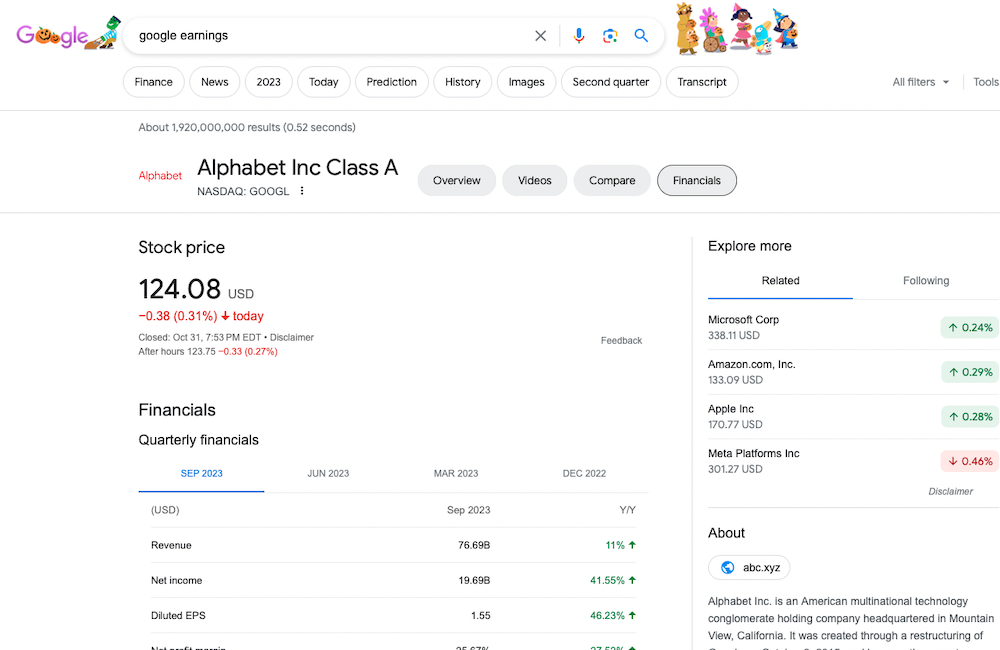 November 1, 2023
We're taking a look at Big Tech's earnings for Q3, 2023, as we do every…
Want to learn more?
Give us a call at 201-305-0055 or drop us a line to discuss how we can help you improve your time to market and execute more effectively.