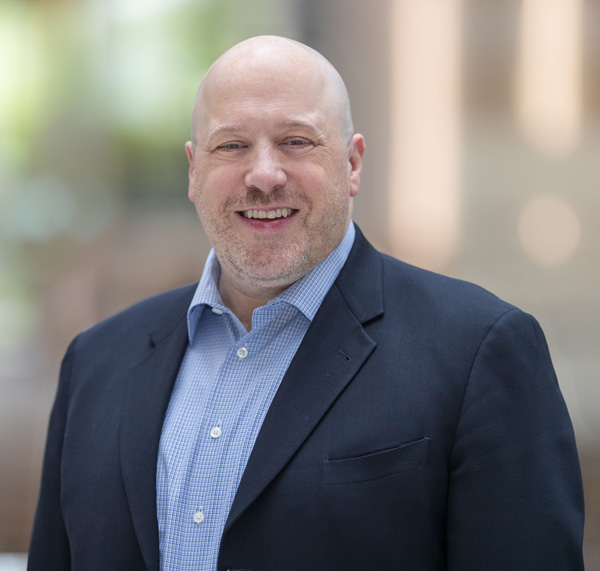 Who Is
Tim Peter?
Tim Peter helps companies put the web to work to grow their business. He has worked since 1995 developing innovative e-commerce and internet marketing programs across multiple industries. Prior to launching Tim Peter & Associates, LLC, a full-service e-commerce and internet marketing consulting firm in early 2011, he worked with the world's largest hotel franchisor and the world's premier independent luxury hotel representation firm to help hotels and resorts across diverse segments achieve more than $2 billion in online revenue.
An expert in online marketing and e-commerce strategy, Tim focuses on web analytics, content strategy and the integration of social media and search engine marketing. He is a member of the Search Engine Marketers Professional Organization (SEMPO), HSMAI and the Web Analytics Association. You can find a full list of Tim Peter & Associates' services here.
Values
Tim Peter & Associates commits to these core values:
Innovation—As a famous writer once said, "The future is already here. It's just not evenly distributed." We work to help you analyze, anticipate and adapt to customers' changing online behaviors.
Learning—The world changes too fast to be a know-it-all for long. Those who learn fastest, win.
Fun—Yep. We like to have a good time in what we do. What do we take seriously? Results.
Customer Service—Our success depends upon our clients' success. Period. We do what we say we'll do and we don't promise what we can't deliver.
Speaking
Tim has spoken at many conferences including the HSMAI Travel Internet Marketing Strategy conference, The Internet Strategy Forum, TravelCom Res-Expo, The NGCOA Annual Conference 2012, The Houston Internet Marketing Association, HITEC and the Lodging Hospitality HOT Conference. You can have Tim speak at your next event, too.
Tim's Think Out Loud Podcast
Publications
Tim Peter's writings have appeared in trade publications and multiple online sources, and his e-commerce and internet marketing blog "Tim Peter Thinks" attracts a large following each month.
Tim is the author of "Engaging Online Travel Shoppers Through Integrated Marketing" – HSMAI White Paper, sponsored by Vizergy (June 2011) –
"…no contemporary marketer ignores the vast array of online channels in his or her marketing plans. And most create those plans by envisioning the traditional purchase funnel: the model that suggests consumers' progress from awareness, through interest and desire to their purchase action.

While this funnel provides a convenient metaphor, it may mislead marketers into believing only one purchase path exists. However, no one follows the same neat, orderly progression from "I think I'll take a trip" straight through to "Here's my credit card," down the same path, funnel-shaped or otherwise."
Tim also authored the HSMAI White Paper "Best Practices for Hotel Website Analytics" (November 2011)
"A data-driven focus, one that relies on clear, consistent, well-understood metrics, shared across the organization, often separates those achieving success online from those struggling to deliver. Wanamaker was right to worry which half of his marketing was wasted, but lacked the tools necessary to find out.

Today, that's not the case. Web analytics tools can help hotel owners and marketers identify what's working and what isn't. But developing the capabilities to get the most from those tools requires a continued commitment to resources, time and training. Results won't happen overnight. It will take time to gain a comfort level with the methods and mindsets underlying an effective web analytics system."
"The Wall-to-Wall Web is Here: 5 Basics to Guide You" (PDF format) HFTP Bottom Line Special Report – (June 2011) – "Every year, some guru suggests that this year, really will be the year of social. Or mobile. Or some other technology that sounds sexy but fails to deliver to your business' bottom line. Is this year any different? The answer, unequivocally, is yes. Why?" Continue reading…
Disclosures:
Tim provides consulting services across multiple industries, including hospitality, financial services, real estate and retail. Everything posted on this blog is his personal opinion and is not intended to represent the views of his clients or employers, either past or present.
Please see my FTC Disclosures page for additional information regarding any potential conflicts of interest on this blog.