CUSTOM-TAILORED E-COMMERCE
AND MARKETING EXPERTISE

Building a company that can continually satisfy the constantly evolving needs of e-commerce and Internet marketing executives is almost impossible. Customer behaviors shift rapidly. "Best practices" quickly fade. In short, the market moves too fast.
That's why we didn't build a traditional company.
What sets Tim Peter & Associates apart from many agencies and consultancies is our "virtual firm" approach. We don't have expensive overhead, either in terms of physical resources or high-priced employees. While many businesses gain economies of scale by hiring lots of inexperienced "analysts"— whose time and salaries they're required to cover, regardless of client needs, every single month—we instead custom-tailor your team to your specific needs from a pool of experienced independent contractors.
Company president Tim Peter explains:
"I ran e-commerce and Internet marketing for both start-ups and Fortune 500 companies. During that time, I built up a 'virtual Rolodex' of extremely talented people, across a variety of disciplines, I know I can call when needed. These folks represent not only the best in their respective fields, but also really good people who share my vision, values, and commitment to customers."
Tim Peter personally leads most client engagements and draws on additional resources as-needed to provide specific expertise. In almost all cases, our team members have 10+ years of e-commerce or Internet marketing experience and have worked directly with Tim directly for a number of years. We're fortunate to be able to draw from professionals across a diverse range of fields including:
Internet marketing consultants
E-commerce analysts
Social media and PR professionals
SEO analysts and experts
Paid search experts
Copywriters
Project managers
Business analysts
Web developers
Web performance experts
Data and reporting analysts
Trainers and instructional designers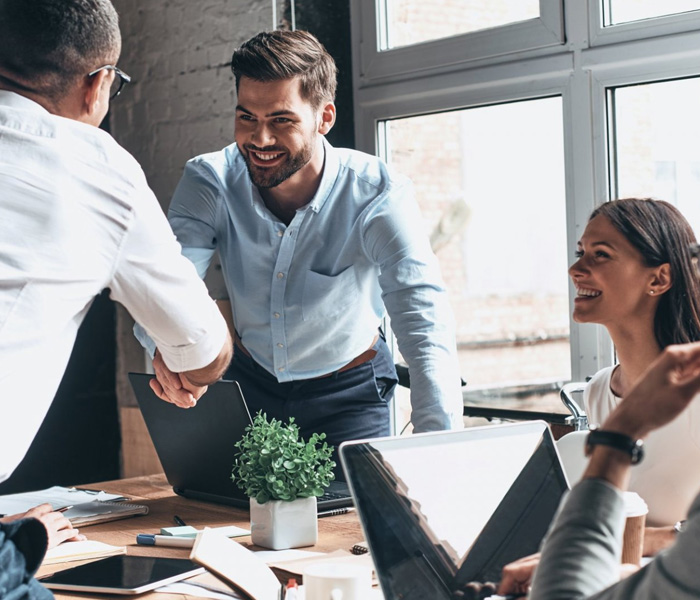 Interested in learning more about making your Internet marketing work for you?