Should you care that mobile web browsing is a daily activity?
Should you care that mobile web browsing is a daily activity?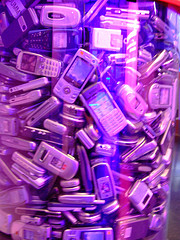 comScore has a new report that says the mobile internet is becoming a daily activity for many. One of the biggest changes we'll see in the next several years – and we're beginning to see it already – is how quickly customers are moving to the mobile web. 107% growth (!) in daily frequency of mobile web access? In a year?!?
It's increasingly critical your business website allows customers to:
Find you. Is your business visible? Do you show up in searches on both mobile and PC-based devices?
Browse you. If your customers can find you, can they read your site on their mobile phone? Is your site standards-compliant, so it works well regardless of device?
Reach you. Is your contact information, address and directions easily found right on the first page of your site? Customers on mobile generally speaking fit into competitive/spontaneous personas: they need information quickly and want to move on with what they're doing. Do you make it easy for them?
Answering these questions is not hard. Plenty of tools exist to help you get a site or a blog up and running that meets your customers' needs. Are you ready?
Did I miss something? Let me know in the comments below.
---
Are you getting enough value out of your small business website? Want to make sure your business makes the most of the local, mobile, social web? thinks helps you understand how to grow your business via the web, every day. Get more than just news. Get understanding. Add thinks to your feed reader today.
And while you're at it, don't forget to follow me on Twitter.
Image credit: Gaetan Lee via Flickr using Creative Commons Attribution 2.0 Generic.
Technorati Tags:
business, internet business, landing page design, mobile, online marketing, page design, search engine optimization, seo, vision, web hosting, strategy