WordPress.com Lacks a Surprising Feature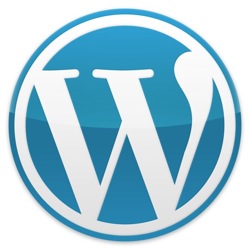 Early in the week, I posted a review of Google's 2012 Traveler "Road to Decision" presentation here on Tim Peter Thinks, instead of on the Travel Stuff blog where you might expect it. And in my post yesterday about using more than one blog platform, I said I'd explain why.
Many of you know that WordPress offers itself in two versions:
WordPress.com, a fully-hosted, cloud-based blogging platform requiring little technical knowledge to run.
WordPress.org, a self-hosted version that requires separate web hosting, configuration, and (often), deeper technical knowledge to set-up and run.
For purposes of clarity in this post, I'm going to nickname WordPress.com "dot-com," and WordPress.org "self-hosted."
Each platform has a number of pros and cons (something I'll detail in a future post), but the ease of implementation for the dot-com version is its main selling point, while the customization within the self-hosted version is its big win.
Travel Stuff runs on the dot-com version of WordPress. And I run Tim Peter Thinks on the self-hosted WordPress, using Dreamhost as my hosting company and the Thesis theme to manage the look and feel. Up until now, I've considered moving Thinks to the dot-com version of WordPress so I don't have to worry about all the details any longer.
Unfortunately, it turns out the dot-com version of WordPress lacks a surprising feature.
As part of my post on Monday, I embedded Google's presentation via an iFrame. For those of you not familiar with HTML, an iFrame is a small piece of code that loads a web page (or, more typically, a small part of a web page) from another site. In this case, the iFrame contained Google's presentation. It's a very common way to share content across the web. In fact, I host many of my presentations on Slideshare and frequently include them in posts (for example, here and here).
I was very surprised when I reviewed the draft version of my post on WordPress.com and found that the Google presentation was missing. And even more surprised when I couldn't find a work-around.
The problem is, the dot-com version of WordPress doesn't allow iFrames in your content (or embed tags or JavaScript). While you can include content from other sites (YouTube and Slideshare, for instance) in your posts, you can't use an iFrame to do it. There are good security reasons why they don't allow these tags, but I was disappointed I couldn't find a workaround.
Fortunately, because I also have access to the self-hosted version of WordPress, I opted to move the post to my main blog instead.
Now, should this be a deal-breaker for you if you're looking at WordPress.com? Probably not. In fact, I'm still a fan of WordPress.
But, if you include content from other sites on a regular basis, you probably want to look at what WordPress.com allows and doesn't before you opt to use it every day.
---
Are you getting enough value out of your small business website? Want to make sure your business makes the most of the local, mobile, social web? thinks helps you understand how to grow your business via the web, every day. Get more than just news. Get understanding. Add thinks to your feed reader today.
And while you're at it, don't forget to follow Tim on Twitter.
Tim Peter & Associates helps companies from startups to the Fortune 500 use the web to reach more customers, more effectively every day. Take a look and see how we can help you.
Technorati Tags: blogging, hosting, hosting solutions, web hosting, WordPress, wordpress.com, wordpress.org