It's not "can we." It's "how can we."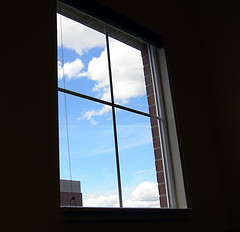 Times are tough. The economy is bad. Customers just aren't buying. Blah, blah, blah. No one disputes this is a tough economy. But true leaders like you don't focus on what you can't do. You focus on what you can do. And how you can do it.
Where others see obstacles, you see opportunities.
Where others see walls, you see windows.
Where others see risks, you see rewards.
The key is finding those opportunities, windows and rewards and finding the path towards them.
I don't mean to make light of the very real challenges we all face driving customers to our business and getting them to open their wallets when they get there. It is hard. But look at everything you've already accomplished. This may be the toughest challenge you've faced. But I suspect it's also the ground on which you'll build your greatest success.
---
Are you getting enough value out of your small business website? Want to make sure your business makes the most of the local, mobile, social web? thinks helps you understand how to grow your business via the web, every day. Get more than just news. Get understanding. Add thinks to your feed reader today.
.
And while you're at it, don't forget to follow Tim on Twitter.
Image credit: JessicaSarahS via Flickr using Creative Commons Attribution No Derivative Works 2.0 Generic.
Technorati Tags:
achievement, goal setting, goals, objectives, performance, vision