More mobile memes (Small Business E-commerce Link Digest – March 25, 2011)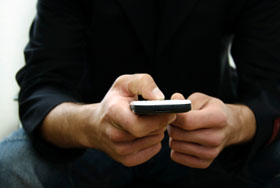 Since I've spent much of the week mulling over the meaning of mobile marketing (try saying that fie times, fast), I thought we'd end the week with a quick recap of the myriad messages making their way around the 'net about mobile. Enjoy!
Hope you have a great weekend, Big Thinkers. Be safe and be ready to get right back at it next week.
---
Are you getting enough value out of your small business website? Want to make sure your business makes the most of the local, mobile, social web? thinks helps you understand how to grow your business via the web, every day. Get more than just news. Get understanding. Add thinks to your feed reader today.
And while you're at it, don't forget to follow Tim on Twitter.
Technorati Tags:
E-commerce, e-commerce, E-commerce strategy, e-marketing, ecommerce, internet business, internet marketing, marketing, marketing best practices, marketing predictions, mobile