Panda Attacks: What You Can Learn from eBay's E-commerce SEO Mistake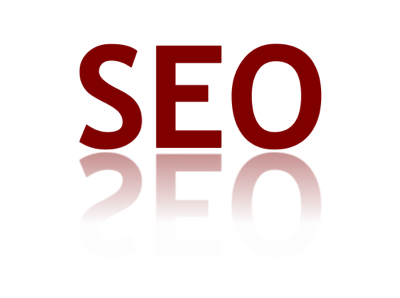 For the last week or so, I've been looking at ways to improve your overall e-commerce effectiveness, noting why e-commerce will continue its strong growth, and why e-commerce and mobile go hand-in-hand. But search remains a huge part of effective traffic driver for many businesses. The question you need to worry about: Is your e-commerce SEO up to snuff?
You see, eBay, who you'd think would be really good at both e-commerce and SEO, committed one of Google's deadly sins: They presented consumers with a large number of thin, uninteresting pages. And Google struck back, delisting tons of pages and cutting eBay's search engine traffic by greater than 33% (according to Search Engine Land). Well, earlier this week, we all learned that this Panda penalty will cost eBay almost $200 million in revenue this year.
Um… yikes.
The only good news from this story is that you don't have to let this happen to you. Instead, you can learn from eBay's mistakes to improve your e-commerce SEO — and stay in Google's good graces. Here are a few ideas on how to do that:
Provide your customers useful, helpful, relevant content. Ebay's biggest problem, by far, was the number of truly awful pages on their site, with many showing a product image, headline, and little else. Create rich, detailed product descriptions for your products and services, work to attract relevant links from appropriate channel partners, and continue to improve your site's response time to demonstrate to Google — and to your customers — that you offer quality content.
Focus on your most important product pages. Your time is your most valuable resource. Don't waste it worrying about the pages and products no one sees. Instead, put your web analytics and sales data to work, see which products and pages your customers spend the most time with, then focus on improving those pages first. Over time you can then roll out what you've learned to the rest of your site.
Mobile matters. I know, I know. I've talked about the importance of mobile in search and e-commerce for a while now. But I'm serious. It really matters. Mobile now accounts for at least a third of all search traffic. And Google has admitted that mobile-friendly sites rank better in mobile search than those that make it hard for customers to browse, shop, and buy. Regardless of Panda or anything else Google may do, you risk losing customers to competitors if they can't find your site in Google — or use it when they arrive. Improve your overall e-commerce usability and your mobile presence to help your customers
I've looked at each of these items in more detail — plus offered 5 more e-commerce SEO tips — in my latest Biznology column: e-Commerce SEO: How to avoid eBay's $200 million Panda mistake. Check out the entire list when you get a moment.
And, if you're interested in learning even more about how customers changing behavior shapes e-commerce and marketing, register to receive a special report I've produced in conjunction with hotel marketing firm Vizergy, "Digital Hotel Marketing in a Multiscreen World." While it's targeted specifically at hotel and resort marketers, the lessons apply to just about any business. You can get your free copy of the report here.
You may also want to review the tips in my recent presentation Digital Marketing Directions: Three Trends Shaping 2014 Hospitality Internet Marketing. Again, it was built for a travel audience, but its lessons apply across industries. The full deck is here:
Finally, you might also enjoy some of our past coverage of the e-commerce and how to make it work for your business, including: