Searching for Search Success? 5 Great Search Marketing Articles to Point the Way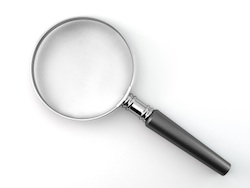 There's no question that social is all the rage. But search remains, for many businesses, the online channel with the greatest budget, attention and results (or, at least, the most measurable and if you ignore the strong link between social and search). Given search's importance to businesses large and small, today we're looking at some great ways to be successful in search. On with the links:
Hope you enjoy the links, and your weekend, BIg Thinkers. Me? I'll be spending my time watching the Cubs lose play at Fenway Park for the first time since 1918. But, if you want more web goodness, don't forget to check out our past coverage of the local, mobile, social web.
---
Are you getting enough value out of your small business website? Want to make sure your business makes the most of the local, mobile, social web? thinks helps you understand how to grow your business via the web, every day. Get more than just news. Get understanding. Add thinks to your feed reader today.
And while you're at it, don't forget to follow Tim on Twitter.
Technorati Tags:
adwords, E-commerce, e-commerce, e-marketing, Google, google, google adwords, internet marketing, mike moran, online marketing, search, search engine marketing, search engine optimization, sem, seo, SEOmoz