Success Has Many Fathers…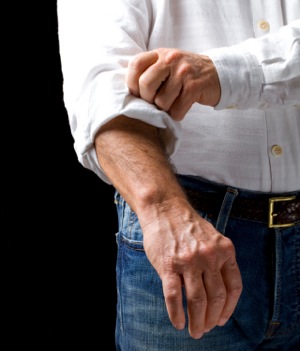 I'm sure you've all heard this proverb:
"Success has many fathers, but failure is an orphan."
(By the way, I'm a big believer in that other proverb that behind every great man is a great woman, so I trust any women reading this feel free to include themselves in the "fatherhood" category, too).
Consider this for a moment: What is success in your world? Do you do what you can to be a "good father" to drive that success?
I've been very fortunate in my life and consider myself successful. I have a loving family, wonderful friends, good health, a fulfilling career with a great client roster, and more blessings than I can count.
Second, I've been fortunate to have other "fathers" throughout my life, business leaders and mentors who taught me additional lessons that I've tried to apply both in business and in my personal life. My father-in-law, for instance, who continually demonstrates the power of listening and critical thinking. An early boss, who taught me tons about the importance of small businesses and how to run an effective business despite limited capital. Another boss who gave the priceless advice that any "problem" that doesn't include the words "terminal" or "indictment" isn't that big a deal. Charles Schwab (or as we all called him at the time, "Uncle Chuck"), who showed you can achieve great things without ever compromising your principles.
And in all cases, these men (and more than a few women), have helped shape me into the man I am today.
Of course, none have been more influential than my actual father. My dad was a child of the Depression (he was positively ancient when I was born — and, yes, he's probably reading this). He taught me the value of a dollar as well as the values of keeping your promises, meeting your responsibilities, and putting in a good day's work. He set an example of what it means to be a good man that I try to live up to every day.
If you're a father, either of children or of the dreams you create in others, I wish you a very happy and wonderful Father's Day this weekend. And continued success for your children.
If you're interested in hearing more from me, register to receive this special report I've produced in conjunction with hotel marketing firm Vizergy, "Digital Hotel Marketing in a Multiscreen World." While it's targeted specifically at hotel and resort marketers, the lessons apply to just about any business. You can get your free copy of the report here.
And you might also enjoy some of our past coverage of leaderships and what it means for your business, including: