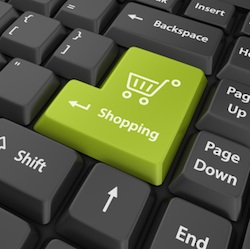 I've linked to this before, but Chris Dixon's views about the future of online and offline commerce are worth a deeper look. As he notes:
"…offline commerce will serve only two purposes: immediacy (stuff you need right away), and experiences (showroom, fun venues). All other commerce will happen online."
While I basically agree, I don't think that the world is quite so black and white. As I noted the other day:
"E-commerce isn't a thing anymore. People don't "go online." They are online."
When you look at both Amazon and eBay exploring same-day delivery, it's pretty clear that immediacy is a short-term problem, not a long-term one. By the same token, when you look at the emergence of "pop-up stores" and mobile-enabled billboards on the one hand and initiatives like Apple's EasyPay or Walmart's new in-store app on the other, it's equally clear that experiences that ignore mobile access to data won't be seen as great experiences for long.
Instead, the businesses that integrate both online and offline most effectively are the likely winners. That's what "it's all e-commerce" really means.
---
Are you getting enough value out of your small business website? Want to make sure your business makes the most of the local, mobile, social web? thinks helps you understand how to grow your business via the web, every day. Get more than just news. Get understanding. Add thinks to your feed reader today.
And while you're at it, don't forget to follow Tim on Twitter.
Tim Peter & Associates helps companies from startups to the Fortune 500 use the web to reach more customers, more effectively every day. Take a look and see how we can help you.
Technorati Tags: e-commerce, e-commerce satisfaction, ecommerce, mobile, strategy