Tim Peter Talks 2019 Distribution Trends on Hotel News Now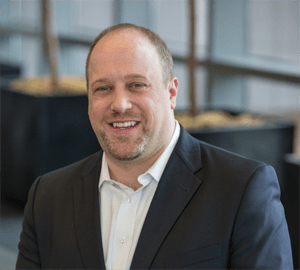 Earlier this month our founder and president Tim Peter wrote an article for Hotel News Now on the biggest things to focus on regarding distribution this year. The article calls attention to one giant that's disrupting your current strategy in a big way, and that giant is Google. Tim explains how Google is becoming a real problem for hotels and the digital marketing strategies currently in play:
Guests increasingly use Google as the first stop in their decision-making journey. And with recent integrations of Google's artificial intelligence-powered, travel booking-capable Assistant into Google Maps on Android and iPhones alike, expect even greater use of the search giant when guests plan their stay. There are millions of searches on Google every minute, with more than half of those on mobile and roughly 20% of those using voice. Everyone's scrambling for share, further driving up the cost of acquiring guests.
It can be intimidating to evaluate your chances for direct bookings in the tidal wave that is Google, but Tim has listed some key tips for altering your strategies to get the most out of your distribution channels. Included in the article is a number of ideas for developing a distribution strategy that focuses on both search and metasearch, and making sure your connectivity options support Google and other engines that are becoming more and more important.
Read the full article for more on these thoughts and the rest of his tips here.
---
If you're looking to learn even more about how changing customer behavior will shape your marketing going forward, be sure to register to receive a special report I've produced in conjunction with hotel marketing firm Vizergy, "Digital Hotel Marketing in a Multiscreen World." While it's targeted specifically at hotel and resort marketers, the lessons apply to just about any business. You can get your free copy of the report here.
You might also want to check out these slides I had the pleasure of presenting recently about the key trends shaping marketing in the next year. Here are the slides for your reference:
Finally, you might enjoy some of these past posts from Thinks to help you build your e-commerce strategy and your digital success: