Web Analytics Fundamentals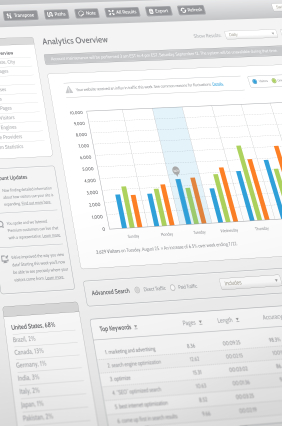 How's your website performing? Is this something you ask yourself regularly? Or is it something that you find difficult to determine?
Many small businesses (and some not-so-small ones) seem to struggle with getting a grip on their website's overall performance and its contribution to their business results. Over the next few days, I'm going to dive into this in more detail and walk you through some simple tips for understanding the value of your website to your business.
Today, however, let's review some basics:
Getting your web analytics to tell you how your website contributes to your business isn't rocket science. It takes just a bit of understanding and some simple steps to complete. Take a look at the items above, then review the full series for more information on how to make your web analytics work for your business.
---
Are you getting enough value out of your small business website? Want to make sure your business makes the most of the local, mobile, social web? thinks helps you understand how to grow your business via the web, every day. Get more than just news. Get understanding. Add thinks to your feed reader today.
And while you're at it, don't forget to follow Tim on Twitter.
Tim Peter & Associates helps companies from startups to the Fortune 500 use the web to reach more customers, more effectively every day. Take a look and see how we can help you.
Technorati Tags: analytics, Google Analytics, marketing best practices, measurement, metrics, performance, Omniture SiteCatalyst, Webtrends