What Google vs. FairSearch.org and the US Senate Means to You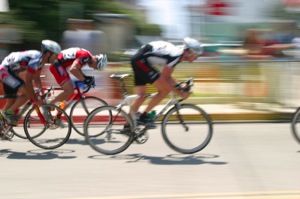 Well, it finally happened. Yesterday, Google and members of "industry watchdog" FairSearch.org testified before the Antitrust, Competition Policy and Consumer Rights subcommittee of the United States Senate Committee on the Judiciary. (The subcommittee could sure use some lessons in naming from that watchdog group, couldn't they?) Search Engine Land has an excellent recap and also live-blogged Google chairman Eric Schmidt's and the rebuttal testimony.
I put "watchdog group" above in quotes because, despite raising some excellent questions about Google's practices, FairSearch was founded by Google competitors such as Microsoft, Expedia, TripAdvisor, Travelocity and Kayak (the latter three feel threatened by Google's purchase of ITA Software and subsequent Flight Search product launch. I should also point out that I use Google AdSense for some of the ads displayed on this blog and conduct business on behalf of some clients with TripAdvisor, Expedia and other FairSearch sponsors—standard disclosures apply).
In any case, as Chris Sherman from Search Engine Land writes about a recent FairSearch study:
"Fairsearch.org has released findings from a new study that raises serious and important issues about Google, its influence on searcher behavior and whether the search giant's actions are deliberately hindering competition. Unfortunately, the study results are tainted by flawed methodology and a blatant anti-Google bias, implicitly favoring the agendas of the companies that sponsored the research."
The article concludes:
"Like most consumer watchdog groups, Fairsearch.org deserves credit for raising awareness on important issues that cry out for rational discussion. Unfortunately, the organization's apparent single-minded goal to cripple Google, coupled with its disingenuous argument that this hobbling will be good for consumers (rather than helping the interests of its own patron companies) make it a source most people should eye with considerable skepticism." [Emphasis mine]
I think the Search Engine Land folks are right. Some of Google's practices are worth looking into. For instance, their approach to review sites isn't entirely fair to those sources, no matter the benefit to consumers. I'm just not sure that government is well positioned to regulate such a dynamic market. After listening to some of the questions yesterday—and ridiculous pandering for broadband by several senators—I'm not sure our elected officials remotely understand the market they're investigating. And the actions of FairSearch are, to quote Search Engine Land, as well as my friends Robert Cole and Henry Harteveldt, disingenuous at best.
Long term, increased access to information—whether provided by Google or others—creates increased price transparency for consumers. As I have noted for some time, Google's antitrust trouble was inevitable. One company with that much power can harm the industry—and potentially your business. Which is why, I've also offered recommendations on what you should do about Google's antitrust worries, including how to grow your business in a world without Google.
I'm not suggesting that we're there yet.
But, given the lack of understanding of displayed by members of Congress (including, in a couple of cases, what looked like obvious bias against Big G), and Google's less-than-stellar transparency in its responses, nothing would surprise me. It's time you're ready no matter what happens.
---
Are you getting enough value out of your small business website? Want to make sure your business makes the most of the local, mobile, social web? thinks helps you understand how to grow your business via the web, every day. Get more than just news. Get understanding. Add thinks to your feed reader today.
And while you're at it, don't forget to follow Tim on Twitter.
Tim Peter & Associates helps companies from startups to the Fortune 500 use the web to reach more customers, more effectively every day. Take a look and see how we can help you.
Technorati Tags: 2011 predictions, adwords, E-commerce, e-commerce, e-marketing, ecommerce, Google, google, google adwords, Microsoft, Microsoft Bing, Net neutrality, online marketing, ppc, ppc marketing, search, search engine marketing, sem, strategy, TripAdvisor, Expedia, FairSearch.org