What Voice-Powered Search Will Do For Travel Marketing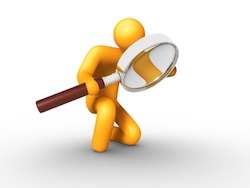 The drive market (i.e., folks traveling by car with no reservations booked) has long represented the holy grail for travel marketers, an almost mythical creation, promising fabulous rewards if only someone could figure out how to reach it.
Not that no one's tried. Obviously, outdoor media has dominated the push for drive market travelers. But the returns from print and outdoor have proved mixed and attribution almost impossible (and, yes, there is some correlation there).
But, there's hope on the horizon. Search is changing in a big way. And with those changes comes the opportunity to reach drive market travelers — as well as loads of other folks, too.
You can read all about this development in this week's Thinks Travel Tuesday post: What Watson, Xbox, and Google Are Telling You Right Now. Check it out if you get the chance.
You can also register to receive a free copy of my new special report, "Digital Hotel Marketing in a Multiscreen World," produced in conjunction with Vizergy, here. While it's targeted to the hospitality industry specifically, most of the lessons apply across verticals. And, if that's not enough, you might also enjoy some of our past coverage of the social, local, mobile web, including: