Why content matters for your marketing (Small Business Link Digest – June 22, 2012)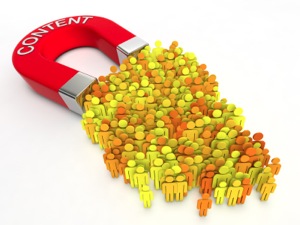 I've been talking a fair bit about content marketing lately. But, have you wondered why? Actually, it's pretty simple. Search Engine Land pointed out today that Google is now asking searchers: "How satisfied are you with these results?" Over time, we all suspect that your rankings are going to depend on the answer to that question.
And your content is what makes the difference in the answer to that question.
So, here are some options to help you produce great content:
Have a great weekend, Big Thinkers.
---
Are you getting enough value out of your small business website? Want to make sure your business makes the most of the local, mobile, social web? thinks helps you understand how to grow your business via the web, every day. Get more than just news. Get understanding. Add thinks to your feed reader today.
And while you're at it, don't forget to follow Tim on Twitter.
Tim Peter & Associates helps companies from startups to the Fortune 500 use the web to reach more customers, more effectively every day. Take a look and see how we can help you.