4 Fundamental Truths About the Future of E-commerce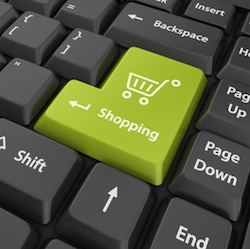 I'm beginning to prepare a new talk I'll be giving next month about the future of commerce, where it's headed, that sort of thing. Admittedly, it's ground I've covered before. But I welcome these opportunities because they provide me time to think deeply about where we're heading.
As I've started to examine the future of e-commerce, I noted these four truths about e-commerce that affect its future as much as they've affected its past. What are these truths? Well…
Customers set the agenda. Now, Henry Ford was right that if you'd asked a customer what they wanted before the car, they'd have answered, "A faster horse." But Ford recognized that customers had an unfulfilled need, then set out to fulfill it. Your customers may not know exactly what they want. But you won't often go wrong by working to find it and fulfill it.
Mobile will just keep getting bigger (at least for now). Sure, it's got to slow down eventually. But the data shows again and again and again and again that we're a long way from seeing mobile growth run its course.
For that matter, e-commerce itself has lots of growth left. No doubt about it, in fact. E-commerce has a lot of life left in it. I think it's destined to win, powering an increasing amount of overall business activity in the coming years.
Some things never change, such as these fundamental laws to working smarter or some common mistakes that kill your online marketing. Get the basics right and you'll survive almost any change that happens in the marketplace.
These aren't all ground-breaking ideas. But, success doesn't always depend on ground-breaking ideas. For all its street cred as an innovative company, Apple didn't make the first MP3 player or mobile phone or online music store. Instead, it took some basic ideas and executed against them extremely well.
I'll keep you posted on my progress with the talk (and, as I typically do, link to it once its done). But I'd love to hear your thoughts, too. Where do you think e-commerce specifically, and digital generally, are headed? Drop a comment below if you'd like. I'd love to hear what you think.
Interested in more? Sign up for our free newsletter and get more information on how to build your social, local, mobile marketing strategy.