42 Essential Blogs and News Sources I Read Religiously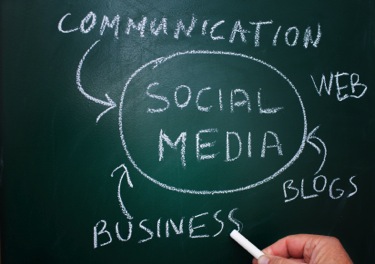 OK, so I was giving a talk to a group of marketing grad students at NYU the other day and was asked what I read to keep up on everything going on in Internet marketing, e-commerce, digital strategy, technology, etc.
It's a great question and I thought you might enjoy a look at my process for keeping on top of what's trending on a daily basis.
News Essentials
First off, I don't even try to keep on top of everything. That's impossible.
What I do, though, is try to understand at a high-level what's making news.
As it happens, that's relatively simple. Obviously, the really big news will find you (whether you want it to or not). When Facebook bought WhatsApp the other day, you couldn't avoid the news. Seriously. It was everywhere. For the other, less crushing, but no less important stuff, here's what I do:
Skim. I'm a fast reader, but as I've already said, no one's keeping up with all the news out there. So instead of reading at length, I skim the headlines. I will read short articles that jump out at me, but, unless it's something critical to a meeting or talk I have that day, I usually save the longer ones to read later (e.g., while working out, during lunch, while "watching" TV at night, etc.) The whole process takes maybe 20-30 minutes. Of course, to facilitate skimming, I like…
RSS. Well, mostly, anyway (more on that in a minute). But, yes, good ol', ugly RSS. I subscribe to lots of feeds in Feedly, but sort a limited set into a "Daily Reads" folder. Those are the headlines I check most every day. Mostly. The title is a bit of lie, though. I rarely read my "Daily Reads" folder every day. More like 4 or 5 times over a 7-day week. That's usually plenty. Additionally, I like…
Tumblr. I'm a big fan of Tumblr. So much so that I've broken out the blogs I follow on Tumblr separately. And I usually check my Tumblr feed at night, adding key posts to my queue of stuff to read later. Again, I might spend 20-30 minutes on Tumblr at night while watching TV (though reading the articles the next day may take longer).
The longer stuff usually goes into Instapaper for when I have time to read in detail (treadmills, taxis, airplanes, and train rides are great for that), though I'm increasingly using Evernote's Web Clipper option, too.
Anyway, that's the basic process. Now here's the list.
Web Sites
These first 19 (well, 18 + 1 as you'll see), are the sites in my "Daily Reads" folder. They cover the marketing, e-commerce, tech, and media worlds pretty thoroughly. And anything I miss in the first 18 is usually covered by the last item on the list.
As I've already mentioned, I'll usually save longer pieces until I can give them more attention. But this set usually starts me off in the right place.
Business Insider. Ugh. Annoying, annoying site. But occasionally worthwhile.
Quartz. Or, you can subscribe to their Daily Brief email and have it delivered to your inbox. I do, which is helpful on the days I don't get to Feedly.
Search Engine Land: Must Read News About Search Marketing & Search Engines – Or, much better, subscribe to them on Tumblr (see below) and check it out there.
Monday Note – Media, Tech, Business Models – Publishes only once a week. On Mondays. Get it? Anyway, you don't have to check every day. Nice.
Twitter, Facebook, and LinkedIn. I know this entry seems like I'm cheating. But, yes, I check out Twitter, Facebook, and LinkedIn every day for at least a few minutes to see what's trending among my network. Usually, it's a lot of overlap with the other headlines. But at least I know what the folks I talk to every day are talking about.
Tumblr Blogs
This next batch are the main tech and business blogs I follow on Tumblr. Again, I skim this list usually at night. I don't know why, especially, but it's a good time of day for me to think a bit.
Travel Industry
Finally, I do a lot of work in the travel industry. I keep a separate folder in Feedly for this group and check these headlines maybe once or twice a week. There's usually a lot of overlap on the stories these guys cover, and again, the really timely news usually finds me, which means I don't have to check as often.
And, if you're interested in learning more about the future of e-commerce and marketing via the social, local, mobile web, register to receive a special report I've produced in conjunction with hotel marketing firm Vizergy, "Digital Hotel Marketing in a Multiscreen World." While it's targeted specifically at hotel and resort marketers, the lessons apply to just about any business. You can get your free copy of the report here.
You might also enjoy some of our past coverage of the social, local, mobile web and what it means for your business, including: