7 Small Business Leadership Tips (Small Business E-commerce Link Digest – July 20, 2012)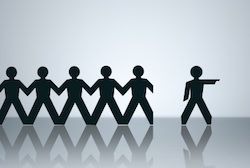 Running a small business takes lots of your time and energy. Here are some things I've read over the last week or so that inspired me as a leader:
Have a great weekend, everyone. We'll see you back here next week.
---
Are you getting enough value out of your small business website? Want to make sure your business makes the most of the local, mobile, social web? thinks helps you understand how to grow your business via the web, every day. Get more than just news. Get understanding. Add thinks to your feed reader today.
And while you're at it, don't forget to follow Tim on Twitter.
Tim Peter & Associates helps companies from startups to the Fortune 500 use the web to reach more customers, more effectively every day. Take a look and see how we can help you.
Technorati Tags: leaders, leadership, learning, strategy