Do You Have a "To Don't" List?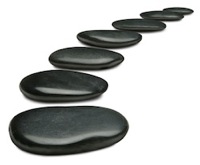 So, I've been debating the merits of Conversion Volume Optimization vs. Conversion Rate Optimization the last few days. And conducting this exercise got me thinking about all the different ways you can try to grow your business.
Let me tell you my favorite one.
It's called a "To Don't" list.
Not a "To Do" list, mind you. A "To Don't."
If you're like me, every day generates a host of ideas about what you could do. New product ideas, potential customer groups, project follow-ups, etc. I post those ideas into a note in Evernote as they come up (incidentally, I love Evernote. It's one of my favorite tools for capturing blog ideas, business concepts and it works on my iPad, iPhone, laptop and via the web. Way cool).
Anyway… at the beginning of each day, I review the list and file anything that doesn't move my business forward into a "To Don't" note (technically, I call it "Later," but you get the idea). I then select the key items and move those to my "To Do" list for the day. That process of "clearing the decks" and getting all those other ideas out of the way helps me focus clearly on what matters. Sure, I periodically review my "Later" file to see if anything leaps to the top of the list. And it's always there in Evernote if I need to remember what I was thinking about. But on any given day, that clutter of ideas is out of the way. Which leaves me "bandwidth" to focus on what matters.
When I was young, I thought I could do everything. And, technically, I suppose I still could. But what I can't do — more important from your perspective, what you can't do — is do everything at once. Picking the ones you aren't going to do frees your mind and your attention to focus on the critical few you will do.
---
Are you getting enough value out of your small business website? Want to make sure your business makes the most of the local, mobile, social web? thinks helps you understand how to grow your business via the web, every day. Get more than just news. Get understanding. Add thinks to your feed reader today.
And while you're at it, don't forget to follow Tim on Twitter.
Tim Peter & Associates helps companies from startups to the Fortune 500 use the web to reach more customers, more effectively every day. Take a look and see how we can help you.
Technorati Tags: leaders, leadership, learning, strategy, success