Biznology post: Looking for a job? Why aren't "job creators" finding you, instead?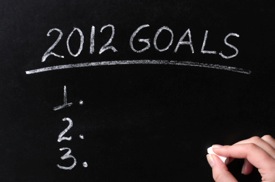 There's no question that the economy's still not where we want it to be. Many consumers continue to struggle and plenty of people still can't find the job they're looking for. But if you're looking for work, are you doing everything you can to help the people who want to hire you? As I note in my latest Biznology blog post, "Looking for a job? Why aren't 'job creators' finding you, instead?":
"If you're a search marketer, can I find you when I search your name? If you're a social media guru, where can I connect with you? Do you have a website or a Twitter account or a LinkedIn profile?"
Even worse, if you're just coming out of college you often have it even tougher. After all:
"What about the classic catch-22, "You can't get the experience without the job and you can't get the job without the experience"? It's a fair question."
So, what's the answer? Happily, there are lots of things you can do. For starters, make sure your social media profiles are up-to-date and reflect the keywords hiring managers seek. What else can you do? Well, check out the whole post at Biznology for more.
---
Are you getting enough value out of your small business website? Want to make sure your business makes the most of the local, mobile, social web? thinks helps you understand how to grow your business via the web, every day. Get more than just news. Get understanding. Add thinks to your feed reader today.
And while you're at it, don't forget to follow Tim on Twitter.
Tim Peter & Associates helps companies from startups to the Fortune 500 use the web to reach more customers, more effectively every day. Take a look and see how we can help you.
Technorati Tags: Google, Google Plus, Google+, LinkedIn, social, social marketing, social media, social search, social strategy, solutions, strategy, success