Blogging is dead. What are you going to do about it?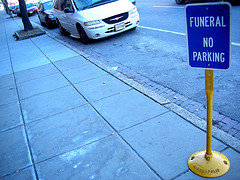 What? You don't believe me? Everyone knows blogging is over. You probably shouldn't even think about using a blog to grow your business. Forget about the SEO benefits of blogging. Ignore building stronger connections with your customers. I mean, seriously, you wouldn't dare think about starting a blog now, would you? After all, Web luminary Jason Calacanis retired from blogging. And he ought to know, right? Even The Economist said,
"Gone…is any sense that blogging as a technology is revolutionary, subversive or otherwise exalted…"
But, wait. Didn't The Economist also say,
"Confirmed, however, is the idea that blogging is useful and versatile" (emphasis mine).
Odd, isn't it? Why, you'd think they actually think that blogging is, I dunno… useful. Versatile.
Weirder still, Tom Peters
said recently,
"…[blogging is] the best damn marketing tool by an order of magnitude I've ever had" (see the end of the video).
Seth Godin chimes in "…and it's free!" (Same video as above. I'd add, it can be free. In any case, it's surely very low cost).
Y'know what? Ignore anyone who tells you blogging is dead. Especially your competitors (heh, heh). Sure, blogging has changed. But Richard X. Thripp said it best in response to B.L. Ochman,
"Saying that blogging is dead is like saying that writing or music or publishing is dead."
Blogging is a tool. A valuable tool. One your business can use to effectively grow your brand, find new customers and improve your business. Tools don't die. Carpenters still use hammers. Chefs still use knives. And business still use blogs.
Don't have a blog? Don't worry. Next we'll look at easy ways to start a blog for your business using inexpensive or free tools.
---
Are you getting enough value out of your small business website? Want to make sure your business makes the most of the local, mobile, social web? thinks helps you understand how to grow your business via the web, every day. Get more than just news. Get understanding. Add thinks to your feed reader today.
And while you're at it, don't forget to follow Tim on Twitter.