Enhanced Search Campaigns: What You Need to Know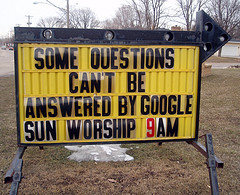 While I did a quick overview of the Enhanced Search Campaigns in our Thinks Out Loud podcast a few weeks ago, last week was my first chance to spend serious time with the product. Now that I've spent some time, I have to say I'm not any more thrilled than I was then. As I note in my latest Biznology blog post:
"…Google giveth and Google taketh away.

Nowhere is this more obvious than Google's approach to mobile devices. Going forward, all campaigns target all devices by default. This is a major bummer. Even worse, you can't target specific operating systems (for example, iOS vs. Android). Today many AdWords advertisers improve conversions and drive down cost-of-sale by targeting campaigns to specific devices in a way that will no longer be possible. For instance, if you find that you get more conversions from Android users and fewer from Apple's devices, you can no longer bid less for the Apple fans or vice versa. (To be fair, managing that level of sophistication was not simple; however, it was possible)."
If you're interested in using Google AdWords for running campaigns — and you should be — I'd encourage you to check out the whole piece over at Biznology.
Interested in more? Sign up for our free newsletter and get more information on how to build your social, local, mobile marketing strategy. And check out our past paid search coverage here:
Technorati Tags: adwords, Google, google, google adwords, ppc, ppc marketing, search engine marketing, sem