FTC Will Review Google's Pending Waze Acquisition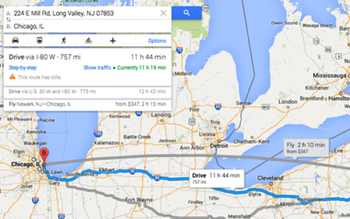 A couple of weeks ago, the news broke that Google was buying social-mapping service Waze, which I also talked about at length in the weekly podcast.
Well, not so fast…
According to AllThingsD, the FTC plans to investigate whether the deal violates antitrust. Money quote:
"Google Maps is a leading mapping and navigation service. Waze was a rising rival. In fact, back in April, Waze CEO Noam Bardin was talking up his company as the search behemoth's only viable competitor in that space."
I may owe John Pope an apology…
Interested in learning more about the future of marketing in a multiscreen world? Register to receive a special report I've produced in conjunction with hotel marketing firm Vizergy, "Digital Hotel Marketing in a Multiscreen World." While it's targeted specifically at hotel and resort marketers, the lessons apply to just about any business. You can get your free copy of the report here or use the form below to receive yours today.
And you might also enjoy some of our past coverage of the social, local, mobile web and what it means for your business, including: