Hope is not a business strategy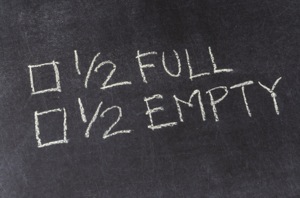 Hope matters. During these long, weary, cold-and-wet weather days of winter, hope is often what gets people out of bed in the morning: the hope for a new client, an exciting project, a meaningful result.
Entrepreneurs and marketing managers are, essentially, hopeful people. You hope to find customers, to help them meet their needs, to develop long-term business relationships.
But, a strategy that doesn't take into account what you'll do if these hopes don't materialize isn't a strategy. It's a fantasy.
Hope that you'll find new customers. But plan how you're going to do that and what you'll do if those plans don't work.
Hope that you'll build effective partnerships. But plan for alternatives in case those partnerships don't succeed.
Hope that you'll meet revenue targets. But plan your investments in ways that protect you if you fall short.
I hope you'll have a productive and successful 2012. But more than that, I hope you plan for one too.
---
Are you getting enough value out of your small business website? Want to make sure your business makes the most of the local, mobile, social web? thinks helps you understand how to grow your business via the web, every day. Get more than just news. Get understanding. Add thinks to your feed reader today.
And while you're at it, don't forget to follow Tim on Twitter.
Tim Peter & Associates helps companies from startups to the Fortune 500 use the web to reach more customers, more effectively every day. Take a look and see how we can help you.
Technorati Tags: achievement, brand building, branding, continuous improvement, creativity, customer satisfaction, E-commerce strategy, goal setting, goals, inspiration, leaders, leadership, strategy, success