Is your business able to grow in this economy?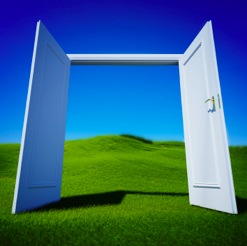 There's an old joke from the early 1900's that goes:
Two shoe salesmen go to Africa looking to open new markets. After spending several days among rural villages, the first telegrams back, "There's no hope. No one wears any shoes." The second sends a different telegram, "There's unlimited opportunity. Everyone here needs shoes!"
Looking for opportunities for your business? Ask yourself this first: Which salesman are you?
---
Are you getting enough value out of your small business website? Want to make sure your business makes the most of the local, mobile, social web? thinks helps you understand how to grow your business via the web, every day. Get more than just news. Get understanding. Add thinks to your feed reader today.
And while you're at it, don't forget to follow Tim on Twitter.
Technorati Tags:
achievement, business, business blogging, continuous improvement, creativity, E-commerce, goal setting, goals, how to be creative, internet business, internet marketing, leaders, leadership, objectives, solutions, strategy, success, vision, opportunity