No Daddy: What Happens When Your Host Gets Hacked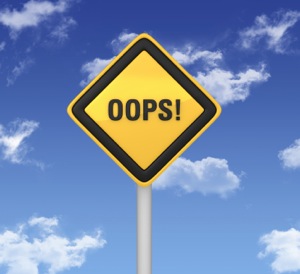 You're probably aware that GoDaddy may or may not have gotten hacked yesterday, knocking many small businesses offline and generating a metric crap-ton of ill will among customers and journalists.
As you know, I've documented my own experiences with GoDaddy. I also think it's worth revisiting my 7 Critical Steps to Keeping Your Website Alive. In particular, Step 8 (yes, I know it's only supposed to be seven steps; I updated the list about a year ago) feels relevant given what happened with GoDaddy yesterday:
"In addition to the steps above, make sure you have a complete web presence, one that incorporates social tools and off-site content that works with customers where they are and links customers to your website when they want that, too. And offers alternative ways of communicating with customers should the hub of that presence fail for any reason." [Emphasis added]
In a case where your domain registrar gets hacked or crashes or whatever happened in this case, a web presence that includes social media channels (Twitter, Facebook, Google+, etc.) can help you connect with your customers even if your domain vanishes along with your site for any period of time.
If you're thinking of switching registrars following this mess (and who would blame you at this point), Mashable offers a great list of 5 alternative registrars including Namecheap, Hover and Dreamhost. I've used Dreamhost as my hosting company since 2007 and have moved my domains to Namecheap and Hover over the last year. I heartily recommend all three. [Disclosures here].
---
Are you getting enough value out of your small business website? Want to make sure your business makes the most of the local, mobile, social web? thinks helps you understand how to grow your business via the web, every day. Get more than just news. Get understanding. Add thinks to your feed reader today.
And while you're at it, don't forget to follow Tim on Twitter.
Tim Peter & Associates helps companies from startups to the Fortune 500 use the web to reach more customers, more effectively every day. Take a look and see how we can help you.
Technorati Tags: hosting, hosting solutions, web hosting