Rutgers Business School Executive Education Gets Tim Peter's Insights on Successful Social Media Marketing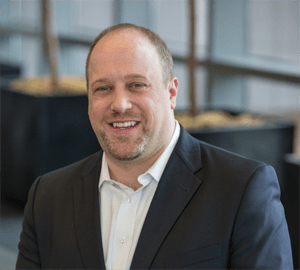 Rutgers Business School Executive Education offers a Mini-MBA™ program in Social Media Marketing, including our founder Tim Peter as an instructor. Recently, the folks at Rutgers Business School Exec Ed spoke to him and other faculty members from this program for their takes on optimal social media use for your business.
[E]ngaging with customers on social media has entered a new age of pinpoint personalization that creates many new opportunities for brands, products and services. We asked 8 members of our Rutgers Mini MBA™: Social Media Marketing certificate program faculty to share their insights and advice for creating amazing and engaging experiences on social media!
For his part, Tim talked about the role AI plays and how to perfect your content plan and your larger social marketing strategy. Watch his interview here, and view the rest of Rutgers' article here.
---
If you're looking to learn even more about how changing customer behavior will shape your marketing going forward, be sure to register to receive a special report I've produced in conjunction with hotel marketing firm Vizergy, "Digital Hotel Marketing in a Multiscreen World." While it's targeted specifically at hotel and resort marketers, the lessons apply to just about any business. You can get your free copy of the report here.
You might also want to check out these slides I had the pleasure of presenting recently about the key trends shaping marketing in the next year. Here are the slides for your reference:
Finally, you might enjoy some of these past posts from Thinks to help you build your e-commerce strategy and your digital success: