The Big Mistake in Social Media Marketing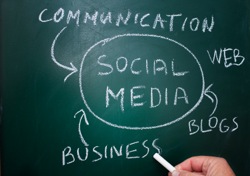 Fast Company had a great article the other day looking at the $1.3 trillion price of not tweeting at work. And while FastCo's number is staggeringly high, there's no question social represents a healthy chunk of business for many companies (Oreo comes to mind. So does Poland Spring).
Whether you're into Pinterest, Tumblr, Twitter, Facebook, Google+ or some other social scene, your customers live their lives in public, sharing with their friends, fans, and followers every single day.
For instance, check out this snapshot of Tumblr users from Pew Internet:
(You can see the rest of the series here: The Landscape of Social Media Users).
Of course, the biggest mistake in social media marketing is assuming your customers don't use social media.
But you wouldn't make that one, would you?
Interested in more? Sign up for our free newsletter and get more information on how to build your social, local, mobile marketing strategy.
Technorati Tags: social, social marketing, social media, social strategy, tweets, twitter