Tim Peter Talks Google Travel in New Duetto Whitepaper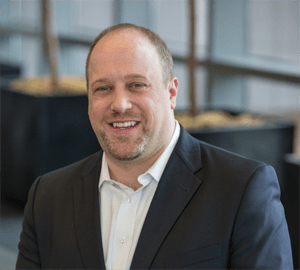 Duetto recently published a whitepaper addressing the most efficient utilization of Google products for hotel marketers. With Google Travel products coming to the forefront of hotel ecommerce, Duetto Managing Editor and whitepaper author, Jason Freed, sought industry experts to talk about optimizing Google platforms for marketing, distribution, and overall profitability. We're very excited about our president and founder Tim Peter's inclusion in this whitepaper, alongside industry heavy-hitters such as Rob Torres, Patrick Bosworth, and others.
About the topic, Tim had this to say:
Google undoubtedly represents a clear opportunity for hotels in the short term, though the reality exists that they could represent a possible threat in the long term. In terms of opportunity, more competition is always a good thing. It forces other metasearch companies, intermediaries and OTAs to treat hotels fairly, offer better fees, and provide distinct value to guests and hoteliers alike. Of course, it's also true that Google could end up dominating everyone over time and ultimately reduce competition in the much longer term. So, definitely an opportunity today; but also be conscious of the potential threat if they were to start gaining significant market share later on.
He continued:
When you talk about looking at Google specifically, and metasearch more generally, in terms of digital marketing vs. distribution, I'd suggest that's a somewhat artificial distinction. The companies having the greatest success instead think in terms of the overall cost of reservation regardless of the marketing or distribution channels used. . . .The reality is that guests don't care. We need to stop thinking in terms of channels as defined by marketing and distribution partners and focus on where we're connecting most successfully with the guest to improve their overall experience and drive the greatest return on spend. Winning players pay attention to what's best for your guests and what's best for your business.
To read the rest of Tim's comments, download the whitepaper on Duetto's website here.
---
If you're looking to learn even more about how changing customer behavior will shape your marketing going forward, be sure to register to receive a special report I've produced in conjunction with hotel marketing firm Vizergy, "Digital Hotel Marketing in a Multiscreen World." While it's targeted specifically at hotel and resort marketers, the lessons apply to just about any business. You can get your free copy of the report here.
You might also want to check out these slides I had the pleasure of presenting recently about the key trends shaping marketing in the next year. Here are the slides for your reference:
Finally, you might enjoy some of these past posts from Thinks to help you build your e-commerce strategy and your digital success: