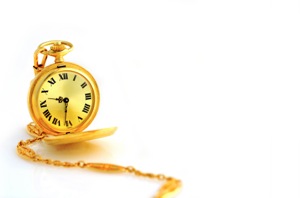 February 29th. Leap day. A once-every-four-years event where we whack the calendar with a small hammer to get it running right again (much the way I used to keep my old '78 Nova running). If the calendar actually worked right, there wouldn't be a need for a "leap day." We'd either have February 29th every year or we never would (though I suppose there's a chance we could end up with March Eleventieth, or something).
Loads of people make a big deal about Leap Day. Y'know, stuff like, "Do something awesome! Take advantage of a rare event! Make this extra day count!"
But here's the funny thing about it: Every day is a rare event. February 29th only happens once every four years, but tomorrow's date only happens once. Ever. Same thing with the day after that. And the day after that one. And the day after that one (you get the idea). Eventually, you'll run out of all your days, whether it's the 29th of February or 6th of April or, even, the Eleventieth of March.
It's inevitable.
So, yes. I agree. Do something awesome today. Make this extra day count.
But do it tomorrow, too.
---
Are you getting enough value out of your small business website? Want to make sure your business makes the most of the local, mobile, social web? thinks helps you understand how to grow your business via the web, every day. Get more than just news. Get understanding. Add thinks to your feed reader today.
And while you're at it, don't forget to follow Tim on Twitter.
Tim Peter & Associates helps companies from startups to the Fortune 500 use the web to reach more customers, more effectively every day. Take a look and see how we can help you.
Technorati Tags: ignore everybody, inspiration, leaders, leadership, learning, luck, objectives, opportunity, strategy, success, teamwork, training, vision