What exactly are your analytics tracking, anyway?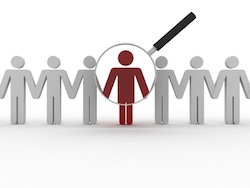 Melissa Burdon over at GrokDotCom made a great point the other day about Google Analytic's new In-Page Analytics feature:
"In the past, we used "Navigation Summary" to find the page elements most frequently clicked on (and we still can use this if we like), but the new feature presents an opportunity to do this kind of data mining by looking at these numbers from within the actual context of the website page. The new Google In-Page Analytics feature makes it easier to see visitors as people and not just a statistic."
I have been impressed with In-Page Analytics since Google unveiled it a few weeks back. While getting the most out of the feature may require modifying some links on your site (e.g., such as when you have multiple links to the same destination on a given page), Melissa is absolutely right; you're not interested in "visits" or "pageviews." You're interested in people and their needs. Focus on that and the battle is halfway won.
Have you tried In-Page Analytics yet? Or do you have a better option? Leave a comment below and let me know.
---
Are you getting enough value out of your small business website? Want to make sure your business makes the most of the local, mobile, social web? thinks helps you understand how to grow your business via the web, every day. Get more than just news. Get understanding. Add thinks to your feed reader today.
And while you're at it, don't forget to follow Tim on Twitter.
Technorati Tags:
analytics, continuous improvement, conversion, conversion rate, conversion rate optimization, E-commerce, e-commerce, ecommerce, google, Google Analytics, GrokDotCom, internet business, landing page design, landing page optimization, measurement, metrics, page design