10 Spectacular Mobile Marketing and E-commerce Essays: E-commerce Link Digest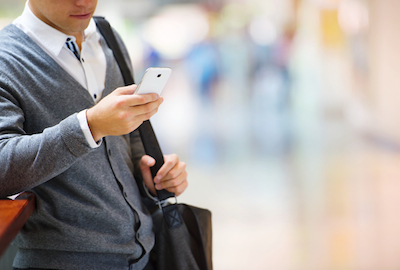 Howdy, Big Thinkers. It's a gorgeous spring day here at Thinks Central. Hope the same is true wherever you are. So, whaddya say we skip all the fuss and get straight to the links? Without further ado, here are 10 spectacular mobile marketing and e-commerce essays for you this week. Enjoy:
While you're at it, make sure to check out other entries from our E-commerce Link Digest series, including these 6 major stories about Millennials and mobile commerce, these 10 must-read e-commerce, search, and mobile posts, these 10 awesome e-commerce, mobile, and millennial marketing posts, a great look at 5-plus can't miss mobile commerce and marketing posts from the past week, and these 6 quick e-commerce and digital marketing winners, as well as these "7 Mobile Commerce Must-Reads: the Top Posts from April" when you get a moment, too.
Do you want learn even more about how your customers' changing behavior shapes e-commerce and marketing? Be sure an register to receive a special report I've produced in conjunction with hotel marketing firm Vizergy, "Digital Hotel Marketing in a Multiscreen World." While it's targeted specifically at hotel and resort marketers, the lessons apply to just about any business. You can get your free copy of the report here.
You can also check out these slides I had the pleasure of speaking to a great audience recently about how to lead digital transformation within large organizations (a topic we've been talking about a fair bit lately). Here are the slides for your reference:
And, finally, you might want to take a look at some of our past coverage of the e-commerce, mobile commerce, and digital marketing overall, including: