16 Key Insights: The Top Travel Marketing Posts of 2015 (Travel Tuesday)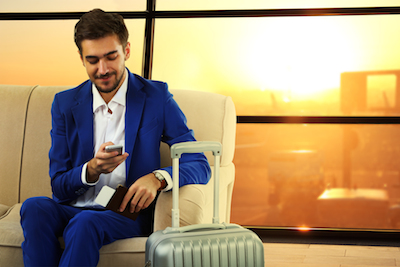 Well, Big Thinkers, it's time once again to round-up the top posts from the past year as selected by you and your fellow readers here on the blog. And, just like last year, a number of key insights emerged from what you read, shared, liked, and linked to over the past 12 months. The core trends, in no particular order:
Driving direct business. Obviously, many hotel marketers continue to worry about OTA's such as Priceline and Expedia, but the emergence of alternative accommodations providers like Airbnb have seem to have really increased the importance of connecting directly with guests.
Mobile. One of the key ways you need to connect with guests? Mobile. No longer a future trend (as I pointed out not long ago), mobile's time is now.
Millennials. And, of course, one of the key drivers of growth in mobile and in travel business overall is the rise of Millennials as a legitimate contributor to both leisure and business travel.
Data. Finally, putting all these pieces together increasingly requires a robust customer data strategy and effective execution to make it work. While this wasn't as prominent throughout 2015, expect to see lots of action in this area this year.
With all that said, take a few moments to review these 16 key insights, the top travel marketing posts of 2015. You'll be glad you did. And stay tuned for even more good things as we go forward in 2016. Enjoy!
If you're looking to learn even more about how changing guest behavior shapes hospitality marketing, e-commerce, and distribution, be sure an register to receive a special report I've produced in conjunction with hotel marketing firm Vizergy, "Digital Hotel Marketing in a Multiscreen World." While it's targeted specifically at hotel and resort marketers, the lessons apply to just about any business. You can get your free copy of the report here.
You might also want to take a moment to review the slides from my recent webinar, "Digital Marketing Directions 2016: The Key Trends Driving Your Hotel Marketing Next Year" here:
Finally, you will definitely want to check out some of our past coverage of the mobile, local, social web and how to make it work for your business, including: