20 Key Concepts for the Year Ahead: The Top Posts of 2015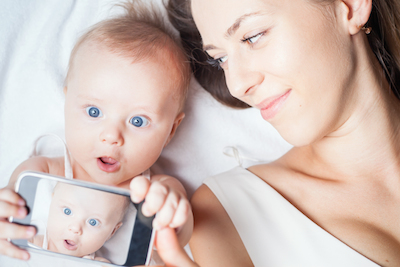 Happy New Year, Big Thinkers! Every year at this time, we round up the top posts from the past 12 months, based on what you and your fellow Thinks readers read, shared, liked, and linked to most often. And, in reviewing the top content, one topic rose above all the rest: Mobile. It's clear that mobile's time has come. We're no longer talking about it as a future trend; it's simply something you must address for your business (in fact, that exact theme provided the title for the 5th most popular podcast episode of 2015 here on Thinks).
Of course, mobile wasn't the only popular theme. Much like last year, Millennials also attracted lots of attention. However, there definitely seemed to be a slight decline from a year ago, which makes sense. As Millennials become more fully integrated into the market and workplace, most marketers have more access to this core demographic and gain deeper understanding of how to best meet their needs.
Additional topics that gained lots of love last year include mobile payments, omnichannel, content marketing, customer experience management, and, more generally, digital transformation. Of course, you can count on us to keep an eye on all of these topics—as well as any others that emerge in 2016—to keep you up to date.
In the meantime, we've grouped these 20 key concepts for the year ahead, the top posts of 2015, according to the series in which they were originally published. Feel free to scroll through the whole list, or click on the handy navigation below to get right to your preferred format:
And, don't worry. We'll have the top travel marketing posts of 2015 ready for you tomorrow as part of our regular Travel Tuesday selection. In the meantime, enjoy!
Thinks
No post got more play last year than this look at "The Big Lie About Mobile Commerce Everyone's Telling Right Now" and given the growth in the mobile commerce space, that makes sense. Be sure to read the whole thing to find out why it was so popular among all your fellow Big Thinkers.
Mobile payments made headlines all year long, sometimes for good reason and sometimes for bad. But, the next post on our list outlines "Why Mobile Payments Will Rule" before too long.
Next up is this exploration of "The Coming Massive Mobile Disruption" to help you get in front of the wave.
Along the same lines, "Mobile Will Disrupt Your Industry: 3 Ways to Protect Your Business" does just what it claims on the label, helping you get ahead of the many changes mobile creates in the marketplace.
Despite the explosive growth of mobile, many other marketing channels remain valuable. That's probably behind the popularity of this post that asks, "Are You Still Making This Major Email Marketing Mistake?"
Understanding Millennials always makes for an interesting discussion, which helped drive "We've Reached Another Mobile and Millennial Milestone" to the #6 spot on last year's list.
Next up are a whole series of related posts that ask, "How Big Will E-commerce Be in 2015?" uncover "The Big Secret About E-commerce" and explain "Why Mobile Changes Everything—and Nothing At All". You should check out the whole set, but it's worth noting that they're tied together by this fact: "Digital Influenced $1.2 Trillion In-Store Last Year." Read on to see how that's all connected.
Another popular payments post explained "What Amazon's Mobile Wallet Failure Can Teach You" about mobile, e-commerce, and digital strategy overall.
This pair of related posts on "4 Keys to Executing On Digital" and "Putting Digital to Work: 4 Key Actions to Drive Digital Transformation" helped turned strategy into action for a good many Big Thinkers last year.
And, rounding out the primary portion of our top posts is this winner that demonstrated "It Wasn't 'Black Friday.' It Was 'Mobile Friday.'"
Thinks Out Loud
Our weekly e-commerce and digital strategy podcast continued to grow in 2015. Here are the top Thinks Out Loud episodes from the past year for you:
The Thinks Link Digests
Our weekly E-commerce Link Digest series continues to prove popular with your fellow Big Thinkers. The top 5 Link Digests from 2015 were:
Hope you enjoyed this year's round-up, Big Thinkers! If you want learn even more about how your customers' changing behavior shapes e-commerce and marketing, be sure and register to receive a special report I've produced in conjunction with hotel marketing firm Vizergy, "Digital Hotel Marketing in a Multiscreen World." While it's targeted specifically at hotel and resort marketers, the lessons apply to just about any business. You can get your free copy of the report here.
You can also check out these slides and video from my recent webinar, "Digital Marketing Directions: Three Key Trends Driving Your Marketing Next Year":
And, finally, you might want to take a look at some of our past coverage of the e-commerce, mobile commerce, and digital marketing overall, including: