3 Myths About Hotel Direct Revenue You Must Stop Believing (Travel Tuesday)
Want to drive more direct bookings to your hotel? Click here to learn more
---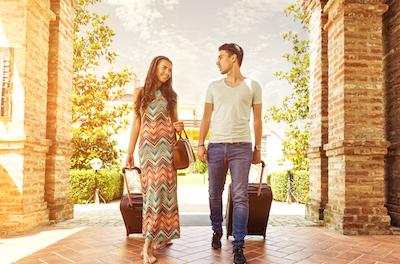 My latest column for Hotel News Now, "The Most Capable Revenue Generator Is You," looks at 3 myths about hotel direct revenue you must stop believing.
I've talked about one of the myths,
"OTA's are evil,"
a number of times.
But I haven't talked as much about the other two. As the column points out,
"…competing on price is a losing proposition. Full stop. Lowering rates should be your last resort. It hurts your ability to provide a better experience for guests and, in most cases, doesn't work at actually driving demand.

For a 150-room property selling at $200 per night, every 5% discount — just $10 a night — away from your target ADR represents a topline loss of around $300,000 per year. And if you're offering that $10 discount through OTA channels, you're leaving even more money on the table once you've accounted for commissions and net rates. Which then makes it that much harder to surprise and delight guests with an amazing experience when you're leaving yourself a few hundred thousand dollars less to work with."
Additionally,
"…there are no "white knights" waiting to ride in and save the day. At least not the way most people think about it. Not metasearch (many of whom are owned by OTAs anyway), nor Google, nor Facebook, nor Apple, nor anyone else is going to solve your problem. They may each help solve for a piece of it, mind you. But ultimately, your success depends on doing a number of things well."
Happily, the piece doesn't just talk about myths; it also talks about how to win in this environment. These include:
Telling a great story about your property and your brand.
Focusing on guest experience at every point in the customer journey.
Improving your content to convey that story and that experience.
And others…
You can read the whole list here — and I hope that you do.
Winning direct revenue for your hotel matters. It's critical to building your brand and your business for the long haul. It's not easy, but it's possible. All you need to do is stop putting your faith in these myths and focus on the needs of your guests for the long-term.
If you're looking for even more travel marketing goodness, you might also want to take a moment to review the slides from my recent seminar, "Digital Marketing Directions 2016: The Key Trends Driving Your Hotel Marketing Next Year" here:
Finally, you will definitely want to check out some of our past coverage of the mobile, local, social web and how to make it work for your hotel, including: