3 Myths of Online Distribution Hurting Hotels (Travel Tuesday)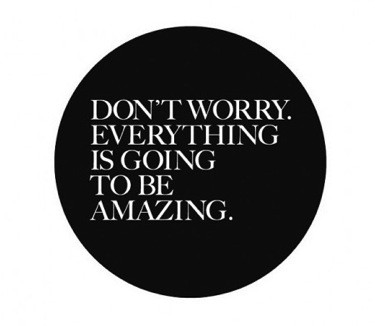 Hotels work hard to balance the amount of revenue from online travel agencies (OTA's), like Expedia and Booking.com vs. revenue from their own, brand-direct channels (phone, brand/property website, etc.).
A long-time reader emailed and asked:
"I pay a fair bit in commissions to OTA's, but my website isn't free. OTA's have big marketing teams and I only have a director of sales. While I don't like paying OTA commissions, wouldn't I be better off saving on the cost of my own website and paid search and all those other things I don't know much about and letting the OTA worry about those instead? That way, I just have to worry about negotiating a more fair commission level with the OTA's."
This is an important question for many hotels. And, yes, it's a fact that pretty much every OTA will have bigger budgets and more resources dedicated to marketing, online and offline, than pretty much every hotel.
The challenge, though, is that this question depends on a few "common-sense" assumptions that are among the biggest myths of hotel distribution. What are these myths?
Myth: Your guests' make an either/or decision when choosing where to book. Guests don't look at OTA's or brand websites prior to making a booking decision; they look at OTA's and brand websites prior to booking. The Google research I talked about last week suggests guests visit between 20 and 30 websites, conduct 12-17 searches, and spend 60+ days planning their trip. OTA's play a role in facilitating that decision; so do hotel websites. Failing to provide information guests need on your site—or worse, not having a site at all—makes you appear less trustworthy than a hotel with a great site and a solid OTA presence. And that's more likely to push guests to choose another hotel altogether, and not just another booking channel.
Myth: OTA's are evil. Just as your guests need choices, so do you, and OTA's often offer a good choice for reaching guests. Distribution shouldn't be about OTA's vs. brand websites. It's how they work together to help the guest and your property. A smart distribution strategy makes use of OTA's for what they're good at—reach, new markets, scale—while leveraging your own site for what it's good at —brand storytelling. OTA's can be a great source of new business when used well (and, yes, a fair commission level is part of "using them well"). Remember that OTA's require inventory to sell, which gives you negotiating power. Use that power wisely to make OTA's work for you, not against you.
Myth: OTA reservations replace your need for a website. Remember, guests use your website as more than just a booking channel (although, ideally, it's that too). Even if 100% of your business came from OTA's, you wouldn't get rid of your phone number, would you? Of course not. Nor would you get rid of your website. The cost of distribution through OTA's are in addition to the costs of your website, not instead of. Your job is to put your website to work for you as both a customer service and a booking channel to reduce your costs and improve your revenues. Plus, you want to give guests who found you through OTA's for their first stay a place to come the next time they want to stay with you.
You're right not to try and compete head-to-head with OTA's. Their scale, budgets, and resources make them a valuable contributor to your business, not a competitor. Just remember that, for the most part, it doesn't matter where the first reservation from a given guest comes from. It's the second reservation that matters.
So, yes, negotiate fair commission levels with OTA's. And, yes, leverage their reach to find new guests. But funnel some of those revenues into investing in your own website as well, to tell your brand story, help guests decide whether you're the right hotel for their stay, and receive direct bookings. When all the pieces work together, your property and your brand benefit both today and in the longer term, too.
If you're interested in learning more about the future of e-commerce and marketing via the social, local, mobile web, register to receive a special report I've produced in conjunction with hotel marketing firm Vizergy, "Digital Hotel Marketing in a Multiscreen World." While it's targeted specifically at hotel and resort marketers, the lessons apply to just about any business. You can get your free copy of the report here.
You might also enjoy some of our past coverage of the social, local, mobile web and what it means for your business, including: