5+ quick tips to improve your online marketing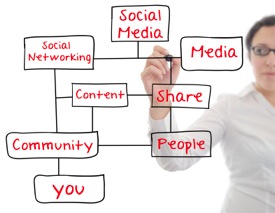 Getting people to friend, follow or fantasize about you online is loads of work, no question. And there really is no realistic, reliable "get rich quick" business model (if there were, everybody would already be doing it). As the saying goes, if it sounds too good to be true, it probably is.
But, that doesn't mean it's impossible to succeed online. Far from it. In fact, many of the basics are well understood. Here are some quick tips that underscore those basics and can help you improve your online marketing efforts—oh, and help you towards your ultimate goals:
Strong stuff, all around. Yes, you might not "get rich quick." But, that's OK. After all, getting rich at a more reasonable pace is still a pretty good idea.
---
Are you getting enough value out of your small business website? Want to make sure your business makes the most of the local, mobile, social web? thinks helps you understand how to grow your business via the web, every day. Get more than just news. Get understanding. Add thinks to your feed reader today.
And while you're at it, don't forget to follow Tim on Twitter.
Tim Peter & Associates helps companies from startups to the Fortune 500 use the web to reach more customers, more effectively every day. Take a look and see how we can help you.
Technorati Tags: brand building, content marketing, content strategy, continuous improvement, conversion, conversion rate, E-commerce, e-commerce, e-marketing, email marketing, F-commerce, Facebook, facebook, Google, google, Google Plus, Google+, Google+ Pages, integrated marketing, internet business, internet marketing, marketing, marketing best practices, online brand building, online marketing, Pinterest, search engine optimization, seo, SEOmoz, small business blogging, social commerce, social marketing, social media, social search, social strategy, strategy, success, Tumblr