8+ Vital Google Analytics Tips (Small Business E-commerce Link Digest – July 6, 2012)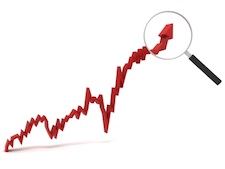 Measuring how your customers interact with your digital marketing represents a core component of digital marketing itself. The (largely oversold) ability to measure "everything" in online marketing has played a crucial role in the growth of the medium. And, it's no secret around here that Google Analytics is one of my favorite tools for conducting that measurement. But there have been lots of changes in the world of Google Analytics the last few months. Which ones are most important? How can you get the most of your installation?
Read on, Big Thinkers…
What? You still want more? OK. Then I guess I ought to recommend you check out our Web Analytics Fundamentals Series and my look at the best tool to measure your website. And if you still want more, contact me for a copy of my whitepaper on website analytics best practices.
Now go and have a good weekend, OK?
---
Are you getting enough value out of your small business website? Want to make sure your business makes the most of the local, mobile, social web? thinks helps you understand how to grow your business via the web, every day. Get more than just news. Get understanding. Add thinks to your feed reader today.
And while you're at it, don't forget to follow Tim on Twitter.
Tim Peter & Associates helps companies from startups to the Fortune 500 use the web to reach more customers, more effectively every day. Take a look and see how we can help you.
Technorati Tags: analytics, google, Google Analytics, marketing, marketing best practices, measurement, metrics