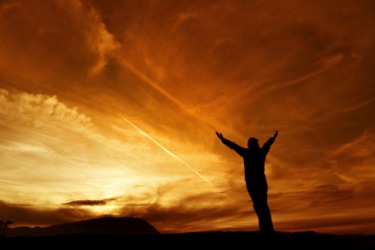 This has been a really good week for me. I've just finished up a couple of big, successful projects, signed a few awesome new clients (Hello, and thank you, new clients!), moderated a panel at a very cool conference, and started discussions with some really interesting companies about how we might work together in the future.
By any objective standard, that's a good week. Really good.
The funny thing is, none of those represent the best part of my week.
The best thing that happened this week? I celebrated my 20th wedding anniversary.
And, it occurred to me that so many of the good things in my life—every day, every week, every year—happen because of the support I get from my family, starting with my wife. Just before I launched my business, I was offered an amazing job, with a great salary, excellent benefits, and plenty of interesting work. I remember asking my wife, "What will happen if I don't take this job?" And she said, "You'll succeed, that's what will happen."
Cool lady, huh?
Someone, I think maybe Woody Allen, once said, "80% of life is just showing up." And the only secret I've ever found in life to getting what you really want comes down to that simple truth. Doesn't matter if it's business, or relationships, or marriage. It's showing up. Doing the work. Day after day. Week after week. Year after year. It's a truth demonstrated to me by my father, my most influential teachers and mentors, and, these days, my wife. Day after day. Week after week. Year after year.
I hope you've had a good week. I know I have. I'm going to enjoy myself this weekend, take a little rest, refresh my mind and my body, spend time with the people I love. I hope you do that too.
And I also can't wait for next week, to start again.
Have a good weekend.
Got some time to read later this weekend? Interested in learning more about the future of e-commerce and marketing via the social, local, mobile web? Register to receive a special report I've produced in conjunction with hotel marketing firm Vizergy, "Digital Hotel Marketing in a Multiscreen World." While it's targeted specifically at hotel and resort marketers, the lessons apply to just about any business. You can get your free copy of the report here.
And, finally, you might want to check out some of our past coverage of the social, local, mobile web and what it means for your business, including: