Tools of the Trade: A Process (and 6 Blogging Tools) I Can't Live Without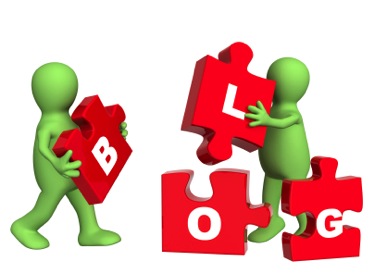 I got an email the other day from Steve in Madison, WI, asking me for tips on how to blog more effectively and efficiently. Well, Steve — and everyone else — here's what I do.
It's all about process. You can't write regularly about any topic without a really solid process. I've developed mine over the course of some 9 years of blogging, plus loads of conversations with good friends like Mike Moran, Rob Petersen, and others about what works for them.
Learning. First, I try to keep up on what's happening in the world of e-commerce, digital marketing and marketing strategy. I talked a couple of weeks ago about using Feedly to keep track of my favorite news sources every week and keep a fresh list of ideas top of mind.
Archiving. For news stories and viewpoints that I really like (or at least want to give more thought to, I use the web clipping feature in Evernote. Very handy, and it works across desktops, the Web, iOS, and Android, so I'll always have my content where I want it.
Brainstorming. I'm a big fan of outlining my ideas, though I especially like mind-mapping as a way of thinking through those ideas. These days, I'm using FreeMind (for the desktop) and SimpleMind+ (iOS). I may switch to using SimpleMind for the desktop, but I've got lots of all FreeMind maps, so… we'll see.
Planning. I develop a weekly and monthly content calendar. I haven't switched to more robust tools yet, and still keep everything in an Excel spreadsheet (which you can download here).
Composing. I love MarsEdit for writing and compiling my posts. No, like really. I've highlighted the program in my 2013 Holiday Gift Guide and bemoaned its absence in my list of essential iPad blogging apps way back in 2011. In fact, I've used MarsEdit for just about every post I've published since roughly 2007 or 2008. While you can definitely write and compose posts within WordPress's editor, I find it's easier to keep drafts on my local computer and only upload when they're close to done. The editor integrates beautifully with WordPress and Tumblr (my two go-to publishing tools), as well as Squarespace, Blogger, Movable Type and lots more. I can't imagine blogging without it. For images, I like iStockPhoto a lot. And I have a handful of little, but useful Python scripts I've put together over the years to help with things like compiling the top monthly posts quickly each month.
Publishing. For me, it's all WordPress, all the time (I run the self-hosted version at Dreamhost, though am really excited about their Dreampress offering). I've looked at most of the other big tools out there (and like many of them), but I've been using WordPress for most of my blogging life and can't imagine changing now.
Promoting. Finally, building a successful blog for your business entails promoting your work… but that's another post. I'll be sure and offer more details in the coming weeks, so stay tuned.
Anyway, that's what works for me. Do you have a different process? Something you can't live without? I'd love to hear more about it in the comments.
If you're interested in learning more about the future of e-commerce and marketing via the social, local, mobile web, register to receive a special report I've produced in conjunction with hotel marketing firm Vizergy, "Digital Hotel Marketing in a Multiscreen World." While it's targeted specifically at hotel and resort marketers, the lessons apply to just about any business. You can get your free copy of the report here.
You might also enjoy some of our past coverage of the social, local, mobile web and what it means for your business, including: