A Social, Local Roundup (Small Business E-commerce Link Digest)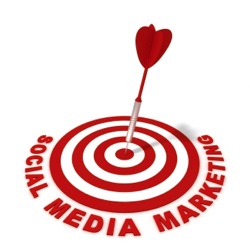 Well, Google's had a crappy week, huh?
Their quarterly earnings were released early due to "human error," (surprising all of us who'd come to believe Google didn't allow errors — or humans, for that matter). Plus, those earnings weren't so hot, at least by Wall Street's standards (they'd be astonishing for many other companies).
Meanwhile, France is looking at legislation Google says threatens their very existence.
Oh and Reuters reports the FTC is close to hitting Google with an antitrust suit.
Now, I've been following Google's antitrust woes over the last few years in posts like "What every small business needs to know about Google's antitrust investigation," "Should Google's antitrust woes worry you?"
"What Google vs. FairSearch.org and the US Senate Means to You" and "Google, ITA and the coming antitrust war," so I'm not too surprised by this.
So, just for fun, let's pretend there's a world without Google and see what else you can do to grow your business without 'em:
Have a great weekend, Big Thinkers. We'll see you back here next week.
---
Are you getting enough value out of your small business website? Want to make sure your business makes the most of the local, mobile, social web? thinks helps you understand how to grow your business via the web, every day. Get more than just news. Get understanding. Add thinks to your feed reader today.
And while you're at it, don't forget to follow Tim on Twitter.
Tim Peter & Associates helps companies from startups to the Fortune 500 use the web to reach more customers, more effectively every day. Take a look and see how we can help you.
Technorati Tags: social, social commerce, social marketing, social media predictions, social search, social strategy, strategy