The Desert Island Library: 6 Essential Modern Marketing Books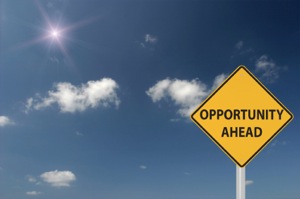 I read lots (and lots and lots) of books each year. But a client recently asked me a challenging question: If I were marooned on a "desert island," with no access to another marketing book again, what 5 or 6 books couldn't I live without?
5 or 6?!? I thought. Impossible! There are so many that have influenced my thinking over the years (and so many great new books every year), there's no way to trim the list down to such a small number.
And yet, the more I thought about it, the more I realized there are only a handful of books I reference again and again.
Now, this list is by no means designed to be comprehensive. It simply represents the books I'd recommend to anyone getting started in marketing (especially online marketing). Ironically, most focus on marketing generally, rather than specific tools. You'll find little discussion of Twitter, Instagram, Facebook or Foursquare on this list. Instead of "how to market," the list focuses on how to think about marketing.
So here's my collection of outstanding thinking about how to understand and communicate with customers, how to grow and build a business, and how to think about marketing overall:
What do you think? Does this list capture the best thinking about marketing today? Or did I miss something obvious? Let me know in the comments if there's something you can't live without. I'd love to hear what it is.
---
Are you getting enough value out of your small business website? Want to make sure your business makes the most of the local, mobile, social web? thinks helps you understand how to grow your business via the web, every day. Get more than just news. Get understanding. Add thinks to your feed reader today.
And while you're at it, don't forget to follow Tim on Twitter.
Tim Peter & Associates helps companies from startups to the Fortune 500 use the web to reach more customers, more effectively every day. Take a look and see how we can help you.