How Customer Data Drives Satisfaction and Increased Revenues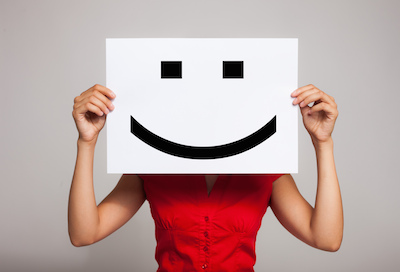 Over the last few days, we've spent a bunch of time looking at who owns your customer, how great hotels use customer data to own their guests' experience, and why you need to own the data to own the customer, too. Here's even more good news: eMarketer research shows that collecting customer data can seriously help drive satisfaction and, ultimately, increased revenue for you. Money quote:
"October 2014 research by Forbes Insights, in association with Turn, identified something else retailers could do on their end to boost customer satisfaction: data collection. Among US retail marketing executives, 50% said data-driven marketing had helped them achieve a competitive advantage in customer satisfaction."
Sadly, it ain't all sunshine and rainbows:
"On the flipside, while half had seen success with data-driven marketing, this means that the other half of retailers still had to improve—or begin—their efforts… Few online retailers actually track customer satisfaction, though, based on Retention Science polling conducted in July 2014, indicating another area for improvement. Just 31.7% of US online retailers studied said they actively tracked customer satisfaction rate—the second-lowest response."
What are they doing?
"…respondents were more focused on sales-related data, such as conversion rate (88.5%) and average order value (71.2%). While increased consumer shopping and spending is great, making sure shoppers are happy is also important—otherwise retailers risk losing them and their business."
Now that's not a bad thing, in and of itself. Hell, recent studies show far too many marketing leaders don't use analytics near enough—or at all. There's way too much "gut instinct" out there and not enough "cold, hard facts." So, that's good, I guess.
But, if you're only measuring data about conversion and AOV, without understanding more about why your customers choose you, you run a very high risk of them not choosing you.
Ultimately, you can never truly "own" your customers. The decision to buy—or not—rests solely in their hands, their heads, and their hearts. All you can do is help them decide you're the best choice. And any data that helps you interpret what "the best choice" means for them is a very, very good thing. Collecting customer data drives satisfaction among your customers—and can help drive revenues for you.
If you want to learn even more about how changing customer behavior shapes e-commerce and marketing, be sure an register to receive a special report I've produced in conjunction with hotel marketing firm Vizergy, "Digital Hotel Marketing in a Multiscreen World." While it's targeted specifically at hotel and resort marketers, the lessons apply to just about any business. You can get your free copy of the report here.
You can also check out these slides and video from my recent webinar, "Digital Marketing Directions: Three Key Trends Driving Your Marketing Next Year":
And, finally, you might want to take a look at some of our past coverage of the e-commerce, mobile commerce, and digital marketing overall, including: