Does your information want to be free, too?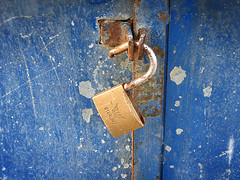 One of the biggest stories bouncing around the web the last week or so were comments made by Rupert Murdoch and Tom Curley – the heads of News Corp. and The Associated Press, respectively – where they discussed how much they hate "content kleptomaniacs". Given how digital distribution of content and content aggregation has impacted traditional media and publishing businesses, it's tough to blame Murdoch and Curley for being upset.
But some critics are doing just that. Jeff Jarvis – serious new media thinker and author of "What Would Google Do?" – labels these media titans "fools." Jarvis promotes the notion of "the link economy" and the value search engines create by helping customers discover your content – as opposed to simply stealing it as claimed by Murdoch and Curley.
Who's right? And does this brouhaha matter to your business?
The answers to these two questions are:
It depends; and…
Hell, yes!
While I've never been a big fan of equivocation, there is no one true answer to "who's right?" News Corp and the Associated Press own their content. They're free to charge for it if they see fit. The real question is whether their customers (and by extension, yours):
Care enough about what they're (you're) publishing to find it in the first place; and,
Care enough about what they're (you're) publishing to pay for it.
Getting people to find your content – whether you're a blogger in Boise or The Wall Street Journal – is no small task. As you can see in the second graph of this post by Rand Fishkin, distributing your content offers enormous value in growing both your traffic and your business. And Jarvis is absolutely right when he talks about the value links provide. But where I differ with Jarvis is in this: if the Wall Street Journal – or you, for that matter – can get distributors to pay you for that content, good for you. Amazingly, there is at least one newspaper besides the Wall Street Journal who has succeeded in charging consumers for their content.
Does this mean you should charge for your content? Again, that depends. No one deposits links. We deposit profits. But there's more than one way to get those profits. For example, Fred Wilson once listed a couple dozen business models for web media used by successful companies. So, if charging Google for distribution or consumers for reading works for The Journal, bully for them. It proves that you shouldn't rule it out. But also, even if it works for the Journal, don't assume it's the only way to go.
Want more? Read our review of Jeff Jarvis' "What Would Google Do?" Also, see our review of Chris Anderson's "Free", which looks at many other ways to make money on "free" content.
---
Are you getting enough value out of your small business website? Want to make sure your business makes the most of the local, mobile, social web? thinks helps you understand how to grow your business via the web, every day. Get more than just news. Get understanding. Add thinks to your feed reader today.
And while you're at it, don't forget to follow Tim on Twitter.
Image credit: subcircle via Flickr using Attribution 2.0 Generic.

Technorati Tags:
Free, free, Free: The Future of a Radical Price, Google, google, internet business, jeff jarvis, strategy, the long tail, what would google do, Rupert Murdoch, WSJ, Wall Street Journal