Five More Amazing Travel Marketing Posts: the Top Posts of March, 2016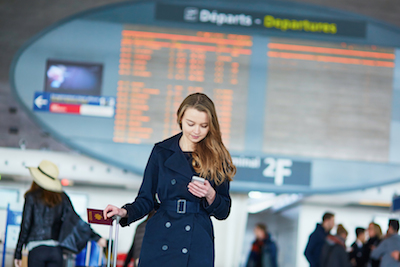 Hey, Big Thinkers! Can you believe we've made it to April and already have the whole first quarter behind us? Crazy, right? As we do each month, it's time to take a quick look back at what your fellow Thinks readers thought were the very best travel marketing posts of the past month (you can find the full e-commerce and digital strategy set published yesterday here). And now, prepare to dig in to these five more amazing travel marketing posts: the top posts of March, 2016. Enjoy:
Leading off, we've got a collection of three highly-related posts all about the power of personalization in hotel marketing. The first explains the critical topic of "Why Hotel Marketing Depends on Personalization" while the second reminds hotel marketers that "Personalization Starts With a Person." The final post in the series (though, actually the first published last month), is this presentation that outline "Using Data to Put Personalization to Work for Your Property:"
The weekly Hospitality Link Digest — part of the ongoing E-commerce Link Digest series — remains popular among your fellow Big Thinkers, including these "7 Spectacular Hotel Marketing Posts This Week" and this collection of "7 Sensational Hotel Marketing Insights" from the past month.
Another popular hotel distribution item in March looked at Expedia's Accelerator Program and called it "A Wolf in Wolf's Clothing." Be sure to check out the whole post to see why.
Next up, we've got this group of "7 Sensational Marketing and Distribution Insights: the Top Posts of February, 2016," which makes a fantastic companion to this month's list.
And, to round out this month's list, we've got a pair of Hospitality Marketing Link Digest entries for you. The first gathered up a great set of "6 Travel Marketing Insights You Need to See" while the second collected "5 Fine Hospitality Marketing Posts for Your Reading Pleasure." And both are well-worth your time.
If you're looking to learn even more about how changing guest behavior shapes hospitality marketing, e-commerce, and distribution, be sure an register to receive a special report I've produced in conjunction with hotel marketing firm Vizergy, "Digital Hotel Marketing in a Multiscreen World." While it's targeted specifically at hotel and resort marketers, the lessons apply to just about any business. You can get your free copy of the report here.
You might also want to take a moment to review the slides from my recent seminar, "Digital Marketing Directions 2016: The Key Trends Driving Your Hotel Marketing Next Year" here:
And here are the slides from the "Maximizing Data to Put Personalization to Work for Your Property" presentation listed above for your review too:
Finally, you will definitely want to check out some of our past coverage of the mobile, local, social web and how to make it work for your hotel, including: