Google Makes it Easier for Guests to Book From Mobile. Do You? (Travel Tuesday)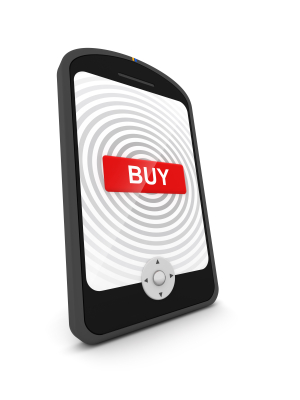 I'm in the midst of putting together a look at trends that will shape travel marketing in 2014, something I've talked about a lot recently.
One of the things very worth watching is the serious emergence of mobile into the payment process. While still relatively small, it projects as a $90 billion business in just a few years. It's one of the reasons that every one of the AGFAM players, (Apple, Google, Facebook, Amazon, and Microsoft)—and a number of smaller companies—now offer a mobile payment option of some kind.
Most interesting from the standpoint of travel marketers is Google's recent addition of mobile payments in Google Hotel Finder. Check this out:
"To save you more time, you can also complete the reservation with a few clicks using Google Wallet: Just look for the "Buy with Google" icon for a booking partner that allows you to easily and securely pay with Google Wallet. This will leave you more time to worry about what to pack.

If you don't have a Google Wallet account, don't worry. You only need to enter the payment details once when booking your first hotel. Google Wallet saves your information securely so you don't need to re-enter it every time." [Emphasis mine]
Yep. Google will help out your customers by automatically saving their payment information for future transactions. That's really nice of them, isn't it?
Why should you care?
Well, it's pretty simple.
It's a well established fact that increasing the payment options your website accepts increases conversion rate, largely because consumers often prefer certain payment options (or because they have no better choice), and won't/can't pay with the available options offered. More payment options equals "friction-free" commerce equals increased conversions.
By offering this feature, Google is removing a pain point for many guests that currently prevents mobile booking.
Remember, given the increasing use of mobile and tablets, there's no longer any such thing as an "offline" customer. And hotels and booking engines that make it easier for guests to research and book regardless of device or context will, unsurprisingly, benefit from increased reservations volume.
As you begin to gear up for 2014, it's critical you pay attention to who's making it easy for your guests to book via mobile, regardless of whether they're an "traditional" search engine, OTA, metasearch, or booking engine provider. Those are the companies that will come to dominate online booking and, increasingly, all reservations.
Finally, keep these facts in mind if you're looking at a new website or booking engine for your property, too. Too many hotels fell behind third-parties as web booking grew in importance. As guests shift to mobile, wouldn't you rather dominate booking for your properly than surrendering it to a third-party again?
If you're interested in learning more about the future of e-commerce and marketing via the social, local, mobile web, register to receive a special report I've produced in conjunction with hotel marketing firm Vizergy, "Digital Hotel Marketing in a Multiscreen World." While it's targeted specifically at hotel and resort marketers, the lessons apply to just about any business. You can get your free copy of the report here.
You might also enjoy some of our past coverage of the social, local, mobile web and what it means for your business, including: